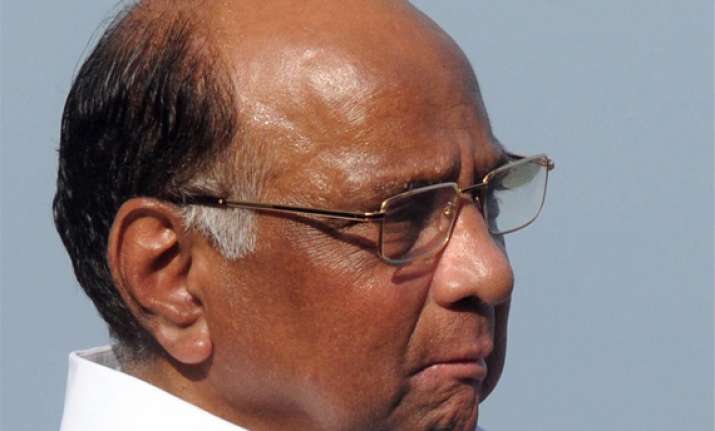 New Delhi, Mar 6: Peeved at being kept in the dark on the decision by the Commerce Ministry to prohibit cotton exports, Agriculture Minister Sharad Pawar today said he has sought Prime Minister Manmohan Singh's intervention in the matter and demanded immediate lifting of the ban.

"They kept me in the dark. I came to know about this only after a notification was issued by DGFT yesterday," a visibly upset Pawar told reporters on the sidelines of an ICAR function.

Pawar said he has raised the issue with Prime Minister Manmohan Singh demanding that the ban should be revoked.

Complaining that the decision was taken without proper consultations, Pawar said, "While taking such a decision it is always proper to discuss it in Cabinet Committee on Prices or in Cabinet Committee on Economic Affairs as is done with wheat, rice, sugar. So I have raised this issue with the Prime Minister. This is highly objectionable".

The Directorate General of Foreign Trade (DGFT) comes under the Commerce Ministry headed by Congress leader Anand Sharma who also holds the charge of the Textile Ministry.  Pawar said he came to know about the ban decision only after enquiring about it yesterday when the DGFT notification had already been issued.

Describing the decision as "harmful", Pawar said the cotton growers in Gujarat, Andhra Pradesh and Madhya Pradesh are in serious problem as traders have stopped buying cotton after the decision.

The government yesterday banned cotton export fearing shortage in domestic supply and hoarding in warehouses abroad.

Picking holes on the reason given for the ban, Pawar said that even the textile industry was not seeking a ban on exports.

"They (Commerce Ministry) say that cotton exports is not required and this will affect the domestic industry, the farming community and the next year's crop. So, they were concerned about the intake of the textile industry. "When textile industry themselves say that they have no objection on exports, I cannot understand why such a decision was taken," he said.

Yesterday, Gujarat Chief Minister Narendra Modi had also taken strong objection to the Centre's decision to ban cotton export and had shot off a letter to Prime Minister Manmohan Singh demanding lifting of ban.