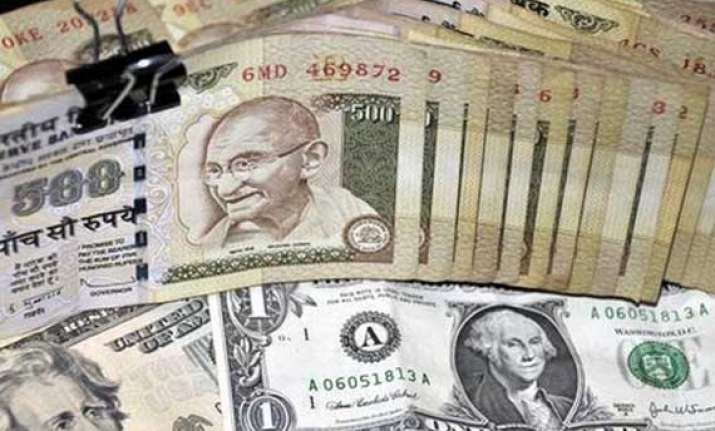 New Delhi, Dec 7: The rupee failed to maintain initial gains against the dollar in late morning deals on Friday and was quoted lower by 6 paise to 54.20 on fresh demand of the American currency from banks and importers amid its higher value overseas.
The Indian rupee resumed lower at 54.25 per dollar as against the last closing level of 54.14 at the Interbank Foreign Exchange (Forex) Market.
But it recovered afterwards to 54.09 on selling of dollars by banks in view of persistent capital inflows into the equity market.
However, it turned lower to 54.30 on sudden dollar demand from banks due to its higher value overseas before quoting 54.20 at 10:50 a.m..
It moved in a range of 54.09 and 54.30 per dollar during the morning deals.
In New York market, the euro turned down against the US dollar yesterday after comments from European Central Bank President Mario Draghi boosted some analysts' expectations that the central bank could lower interest rates.
Meanwhile, the Indian benchmark BSE-30 index, Sensex, moved up by 37 points or 0.19 per cent to 19,523.44 at 10:50 a.m.