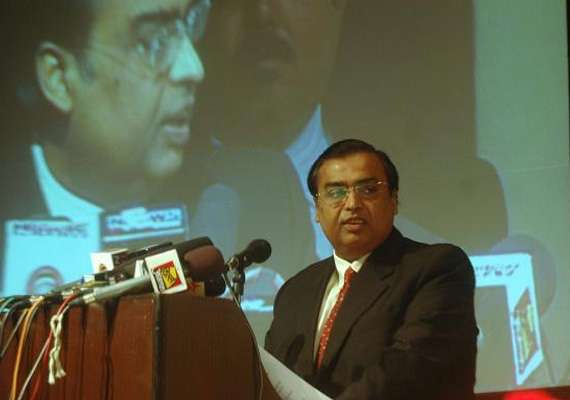 New Delhi, July 22: Shares of Reliance Industries (RIL) on Monday fell by as much as 3 per cent in morning trade, as the energy major posted a 19 per cent jump in first quarter net profit mostly on the back of higher other income. The bellwether scrip made a weak opening at the BSE and as the trade progressed it further lost 2.62 per cent to Rs 898.90.
At the NSE, the stock was down 2.67 per cent to Rs 898.95. RIL with a market cap of Rs 2,98,776 crore is the country's second most valued company after TCS. "Profit-booking after the results has pulled down the stock," said Ashika Stock Brokers, Research Head, Paras Bothra.
Reliance Industries had on Friday posted a 19 per cent jump in its first-quarter net profit at Rs 5,352 crore on back of stronger margins in its core oil refining and petrochem businesses. However, the company's revenue fell in the quarter and higher other income was the key factor for profit growth.
Net profit soared 18.9 per cent to Rs 5,352 crore, or Rs 16.6 per share, in April-June quarter from Rs 4,503 crore, or Rs 13.8 per share, during the same period a year earlier. The company's Q1 results were announced after market hours on Friday.
RIL posted a better-than-expected gross refining margin of $8.4 per barrel in the first quarter ended June, 30. It had earned $7.6 on turning every barrel of crude oil into fuel in Q1 of 2012-13 fiscal.
However, gas production at its flagship KG-D6 field dropped by a steep 53 per cent to 49.2 billion cubic feet or 15.32 million cubic metres per day. RIL had produced about 33 mmcmd in April-June quarter last year and 49 mmcmd in Q1 of 2011-12.
RIL shares have gained 10 per cent so far this year, outperforming a 3.7 per cent rise in BSE benchmark Sensex.