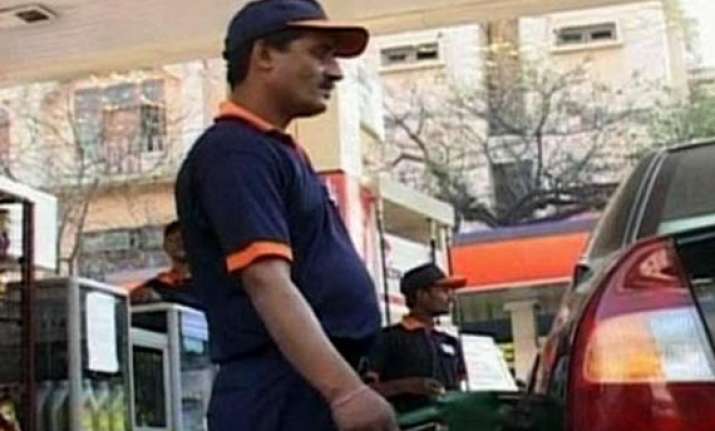 New Delhi, Jun 1:
Petrol prices may be cut by about Rs 1.75 a litre early next week as oil companies skipped the regular date for revision in rates.
State-owned oil firms, which as per practice revise rates of petrol on 1st and 16th of every month based on average oil price in the previous fortnight, decided to "wait and watch" the situation for a couple of more days before cutting prices, industry sources said.
Petrol prices were last week raised by a steep Rs 7.54 a litre and softening in international oil rates had given them a huge scope for rollbacking a part of this.
While officials at all the three oil firms went incommunicado, sources said the rates may now be revised on June 4 or 5.
Ruling Congress' highest decision making body, the Congress Working Committee (CWC) headed by party president Sonia Gandhi, is due to meet on Monday and a reduction in petrol prices may follow that.
The oil firms had last week hiked petrol price by a steep Rs 7.54 per litre. The hike was done considering an average gasoline price of USD 124.37 per barrel and a rupee-dollar exchange rate of Rs 53.17 in the first fortnight of May.
Gasoline price have since fallen to USD 115.77 per barrel in the second fortnight but rupee-dollar rate has worsened to Rs 54.96 to a US dollar during the period.
This average means that oil firms are making a profit of Rs 1.46 per litre at the current selling price of petrol of Rs 73.18 per litre in Delhi.
After adding 20 per cent VAT, the reduction in rate at Delhi would come to about Rs 1.75 per litre.