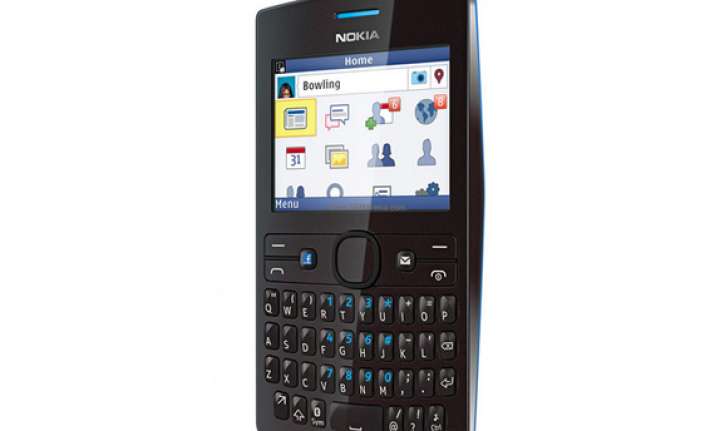 Bangalore, Dec 11: The new Nokia Asha 205 mobile phone now includes a bulit-in dedicated Facebook button.
It is the first Nokia phone that includes such a key, and is also the most affordable querty from the company, priced at Rs 3,499.
"Young consumers are increasingly using Facebook for communication, socialising and entertaining. The launch of the Nokia Asha 205 responds to this growing demand and gives a unique option for consumers at an affordable price point", Viral Oza, Director Marketing, Nokia India, told reporters here today.
Kevin D'Souza, Country Growth Manager, Facebook India, said Facebook has 65 million active users in this country.
Nokia has also included 'Slam' feature in Asha 205. Slam allows consumers to share multimedia content like photos, music and video with nearby friends almost instantly, Nokia officials said.
Slam works with most Bluetooth-enabled mobile phones without the need to pair devices, and without the recipient needing to also have Slam, they said.
"In just a few clicks, people can 'Slam' their content to another device faster than Bluetooth alone and without consuming internet data", Nokia said.