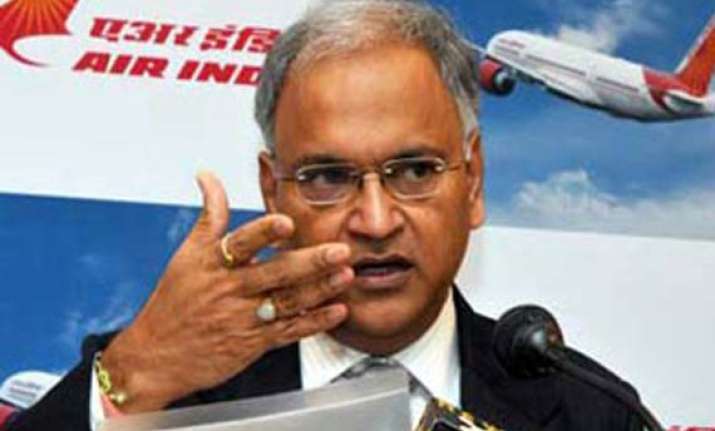 Mumbai, June 30:  Air India chairman and managing director Arvind Jadhav  has told his employees that the airline was in dire straits and would find it difficult to pay salaries.
 
Addressing a meeting of  Air India union leaders in New Delhi on Monday, Jadhav painted a bleak picture of the future of  the airline. "Where will I get the money to pay salaries now is a concern," one of the union members present at the meeting quoted the CMD as saying, the Economic Times reported.
Air India  was set up by the Tatas in 1932 and nationalised in 1953.
 
The government  is reluctant to put in more money and a restructuring of Air India's mountain of debt, around Rs 44,000 crore, was taking longer than expected, Jadhav said in the meeting, which went on for over eight hours.
 
The contents of Jadhav's address was described by three people present at the meeting The 30,000 employees will have to brace themselves for hard times because paying salaries on time will be difficult as the "airline is left with no money," Jadhav was quoted as saying.

Officials representing the major unions of Air India, including The Air India Cabin Crew Association, Air India Employees Guild, the Indian Pilots Guild and Indian Commercial Pilots Association were present at the meeting.

In a statement, Air India described the meeting as routine.
 
"The management has always shared the ground realities with all its employees. There is no doubt about Air India being in financial difficulty. The CMD apprised the employees of this difficulty and sought their support to unitedly work for the success of the TAP and for coming out of the present situation. All stake-holders - including employees - have to contribute to this herculean task of making Air India profitable," it said.