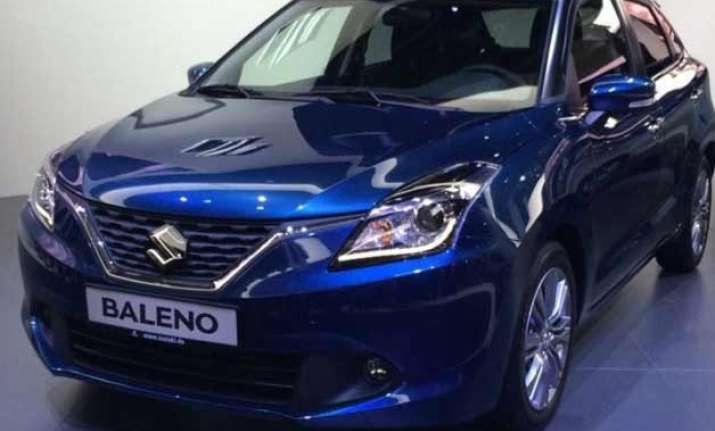 New Delhi: Within months of launch, Maruti Suzuki India's premium compact car Baleno has overtaken Hyundai's best-seller Elite i20.
In December last year, while Maruti sold 10,572 units of Baleno, the Korean company sold 10,379 units of Elite i20. In November, Maruti sold 9,074 Baleno as against 10,074 Elite i20 by Hyundai.
Maruti Suzuki Baleno, India's largest carmaker's first-ever premium hatchback, was launched in October last year at a starting price of Rs 4.99 lakh for the petrol version and the top-end diesel variant at Rs 8.11 lakh.
The petrol variants of the car are priced between Rs 4.99 lakh and Rs 7.01 lakh while the diesel trims are priced in the range Rs 6.16 lakh to Rs 8.11 lakh. The petrol automatic variant, featuring continuously variable transmission (CVT), is priced at Rs 6.76 lakh (all prices ex-showroom Delhi).
The newly launched Baleno, the company had said, will take on popular products like the VW Polo, Honda Jazz and Hyundai Elite i20.
The car is available exclusively from its Nexa outlets and is produced at its Manesar plant in Haryana.
Also from January 1, in a first-ever move, the Maruti Suzuki India Ltd. (MSIL) has started exporting its newly-launched premium hatchback Baleno to Japan.
Besides Japan, the company will also be export the car to Latin America, Europe, Sri Lanka and several other countries, according to company's chief general manger of marketing Sanjeev Handa.
Maruti Baleno Petrol:
Maruti Baleno Sigma: Rs 5.11 lakhs
Maruti Baleno Delta: Rs 5.76 lakhs
Maruti Baleno Zeta: Rs 6.36 lakhs
Maruti Baleno Alpha: Rs 7.06 lakhs
Maruti Baleno Delta CVT: Rs 6.81 lakhs
Maruti Baleno Diesel:
Maruti Baleno Sigma: Rs 6.21 lakhs
Maruti Baleno Delta: Rs 6.86 lakhs
Maruti Baleno Zeta: Rs 7.46 lakhs
Maruti Baleno Alpha: Rs 8.16 lakhs
(Prices are ex-Showroom, New Delhi)