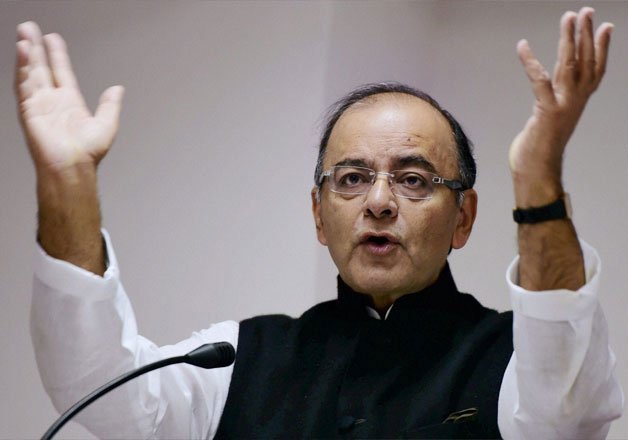 New Delhi: The Union Budget 2016-17 presented by the government today saw significant focus on the social sector, with a slew of measures announced for India's poor, including in the health and education sector.
The government has "decided to embark on a massive mission to provide LPG connection in the name of women members of poor households," Jaitley said. 
A sum of Rs.2,000 crore has been set aside in this year's Budget to meet the initial cost of providing these LPG connections, the Finance Minister explained. 
Here are some key allocations and announcements made by Finance Minister Arun Jaitley with respect to social sector spending:
* The government has decided to set up a National Scheduled Caste and Scheduled Tribe Hub to provide support to SC/ST entrepreneurs. Stand Up India Scheme to benefit 2.5 lakh SC/ST and Women entrepreneurs 
* The Finance Minister announced an outlay of Rs 1,51,581 crore for the social sector, including education and health.
* A total of Rs 2,000 crore has been allocated as initial cost of providing LPG connections to BPL families. Jaitley said this will benefit about 1.5 Crore households below the poverty line in 2016-17. The scheme will be continued for at least two more years to cover a total of 5 crore BPL households. This will ensure universal coverage of cooking gas in the country, the Minister added
* New health protection scheme will provide health cover up to Rs One lakh per family. For senior citizens an additional top-up package up to Rs 30,000 will be provided.
* 3,000 Stores under Prime Minister's Jan Aushadhi Yojana will be opened during 2016-17.
* Government has announced the 'National Dialysis Services Programme' under National Health Mission through PPP mode. This will come as a major relief for cancer patients who spend a lot of money on treatment and travel. 
* The Finance Minster also announced the approval given by the Union Cabinet to the "Stand Up India Scheme" to promote entrepreneurship among SC/ST and women. Rs. 500 crore has been provided for this purpose. The scheme will facilitate at least two such projects per bank branch, one for each category of entrepreneur. This is expected to benefit at least 2.5 lakh entrepreneurs.
* Allocation of Rs 100 crore each for celebrating the Birth Centenary of Pandit Deen Dayal Upadhyay and the 350th Birth Anniversary of Guru Gobind Singh.