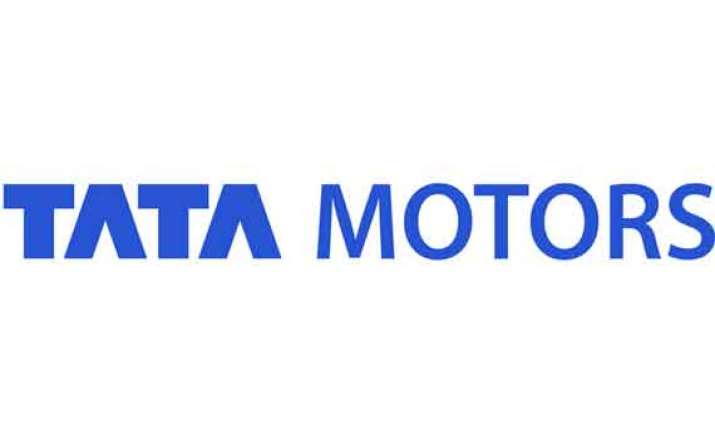 Mumbai: Automobile major Tata Motors today reported a marginal drop in consolidated net profit at Rs 3,918 crore in the fourth quarter ended March 31 from Rs 3,945 crore a year ago as the key sector remained plagued by weak consumer sentiment and high interest rate regime.  Consolidated revenue grew 16.6 per cent to Rs 65,317 crore from Rs 56,002 crore in the same quarter last year, the company said here.
For the full year (FY'14), the auto major's profit rose 41.4 per cent to Rs 13,991 crore from Rs 9,893 crore in FY13.
Consolidated revenue for FY14 stood at Rs 2,32,834 crore, up 23.3 per cent from Rs 1,88,793 crore last fiscal.  On standalone basis, the company's net loss widened to Rs 817 crore in the fourth quarter from Rs 312 crore in the same period last year.
Sustained deceleration in the economic growth leading to weak consumer sentiments, high inflation, higher fuel prices, reduced availability of finance and elevated interest rate regime continue to impact the demand for the entire auto industry in general and CV in specific, Tata Motors Chief Financial Officer C Ramakrishnan told reporters here.  Standalone revenue declined to Rs 8,545 crore in the quarter under review from Rs 11,068 crore a year ago.  
The EBITDA margin in the quarter shrank 6.2 per cent as against 3.5 per cent in the same quarter last year.  "Margins will remain under pressure. Considering the dip in demand that we had seen in two successive years, I think the recovery will take a while," Ramakrishnan said.  For the year to March 31, the company's standalone net profit stood at of Rs 335 crore, up from Rs 302 crore in the previous fiscal. Revenue declined to Rs 34,288 crore from Rs 44,766 crore in FY'13.
In the domestic market, commercial vehicles sales for the year ended March 31 stood at 3,77,909 units and the company's market share in this segment was 54.1 per cent for the year. Passenger vehicle sales stood at 141,846 units for FY'14 and the overall market share was 5.8 per cent.
The company's British arm, Jaguar Land Rover (JLR), posted a growth of 19.1 per cent in net profit to GBP 449 million in the fourth quarter as against GBP 377 million.  Revenues for the quarter grew 5.9 per cent to GBP 5,349 million from GBP 5,053 million in the same period a year earlier.
For the full year, JLR's net profit rose 54.8 per cent to GBP 1,879 million from GBP 1,214 million in the same period last year.
JLR's revenue for the year ended March 31 stood at GBP 19,386 million as compared to GBP 15,784 million in the previous year.
Jaguar Land Rover wholesale and retail volumes for FY14 stood at 429,861 and 434,311 units respectively, up 15.5 per cent and 16 per cent.
"The growth in retail sales has been supported by new products," Ramakrishnan said.
JLR declared GBP 150 million dividend which will be paid next month.
Ramakrishnan said the economic sentiments were likely to improve in the first half (of FY15) leading to positive and direct impact on automotive industry in the second half.  He said "with a stable Government at the Centre and expectations of a strong push to infrastructure projects resulting in positive investment sentiment, the automobile sales are expected to show improvement from H2 FY15." The company will continue to generate strong operating cash flows to support investments in FY15 which is expected to be around GBP 3.5-3.7 billion, up from GBP 2.75 billion in FY13, Ramakrishnan said.
Going forward the growth will be driven by launch of new products, he added.
In the current fiscal, the auto firm will launch Tata Bolt and Tata Zest.
Ramakrishnan said exports will continue to remain a focus area going ahead. The company entered the Philippines automotive market in Q1 FY15 and will foray into Malaysia, Vietnam and Algeria.
On appointment of new Chief Executive Officer of Tata Motors, Ramakrishnan said, "as and when board takes a call on this, we will make the announcement." The firm's UK arm is in the process of launching new Discovery Sport, Jaguar XE, among others, and new China JV manufacturing plant.
JLR Chief Executive Officer Ralf Speth said the company produced its first car from China plant yesterday but as a test car.