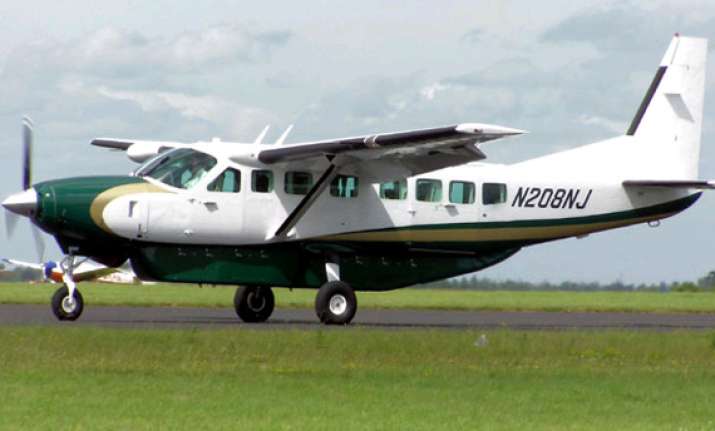 Jaipur: The Rajasthan government is set to soon launch an air taxi service which will help connect major industrial and tourism points in the state, officials said.
"As per the plan, approved by Chief Minister Vasundhara Raje before the (Lok Sabha) election code of conduct came into effect (March 5), we will give on rent the state government-owned planes to individuals and organisations for flying in the state," a senior official of the general administration department told IANS Saturday.
He said Rajasthan has two planes and airports are functional in Jaipur, Jodhpur and Udaipur.
Work on airports is on in Kota and Ajmer while defence-owned airports are operational in Bikaner, Jaisalmer and Barmer. The state also has a number of airstrips and helipads.
"To begin with, we will fly these two airplanes with a capacity of seven passengers each as air taxis and charge a minimum fare of Rs.10,000 per person. The condition is the planes will only fly when all seats are booked," he said.
Welcoming the idea, tour and transport operator Karan Singh said Rajasthan located in the north-west of India is the country's largest state in terms of area. Foreign tourists visiting the state have to skip important destinations due to absence of proper air connectivity or lack of quick means of transport.
"I think this air taxi service will not only help to open some of the virgin tourism sites in the state but also give a boost to the flow of tourists," he said.
Rajasthan with its heritage, culture, safaris, sand dunes, lush forests and wildlife continues to be one of the favourite tourism destinations in the world.
The foreign tourists are mostly from France, Britain, Germany, Switzerland, Italy, the US, Spain, Canada and Australia.
The state in the past couple of years attracted over 1.5 million foreign tourists and over 28 million domestic tourists.