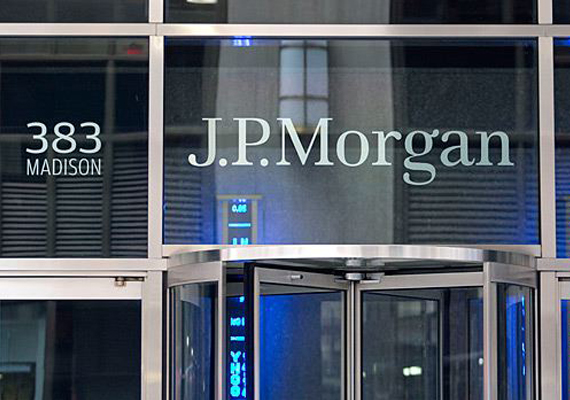 Mumbai, Aug 25: With the government unable to unleash any new reforms even after a month of P Chidambaram assuming charge in the North Block, American brokerage JP Morgan today warned that the recent bull-run in the market may fizzle out soon as the "bulls are now getting edgy", even as it remains positive on the domestic street in the second half.  
Noting that the economic fundamentals have deteriorated in the recent past, as the government has not been able to move ahead with any of the much-needed reforms, JP Morgan, in a report late this evening said, "The government is yet to deliver on key reforms, while economic fundamentals have deteriorated."
"The first volley of reforms was expected after the presidential poll in late July. But that has not been the case. The monsoon session has been stalled following the CAG report on coal block allocations. Coalition allies continue to be reluctant on key reforms," the report said adding, "Bulls are now getting edgy."
Though the brokerage notes that the economic fundamentals have worsened following poor monsoons and due to the recent rally in crude prices, which could both stoke an already high inflation, JP Morgan is still "positive" on the domestic stocks after upgrading equities to "overweight" from "neutral" on June 21.
"We are positive on the domestic market going into H2 and remain constructive over the medium term. But we advocate exploring hedging strategies to lock in upsides and protect downsides over the near term," the report said, adding it "maintains its overweight call on India". 
Since past Finance Minister Pranab Mukherjee was elevated to Presidentship and Chidambaram who is a favourite of the markets, assumed office as the new Finance Minister early August, there have been a lot of optimism that he would undo many of the not-so-market and investor-friendly measures by Mukherjee.
In anticipation of this, the market has been moving up and has gained considerably since June, when Mukherjee resigned to contest the presidential polls on July 19. 
However, nothing has come out from the new boss in North Block so far. Yesterday, the government's biggest ally Trinamool Congress once again reiterated its opposition to FDI in any sector, including retail, aviation, pensions and insurance.
Noting that in the first quarter, the Sensex has done well, the report says MSCI India (Morgan Stanley Composite Index) rose 12 per cent in absolute terms and has outperformed MSCI-EM (emerging markets) by 500 basis points.  
After plunging over 25 per cent in 2011, both the Sensex, as well as Nifty have gained over 16 per cent so far this year, outperforming most of the global indices on low valuation and bargain hunting by both FIIs and DFIs.  
The report said that though the government has dashed the hopes of investors that the government will deliver reforms after presidential elections, it says "investors now hope the government will act in the eight-week window from the end of the monsoon session on September 7 to the state elections in Gujarat in November."