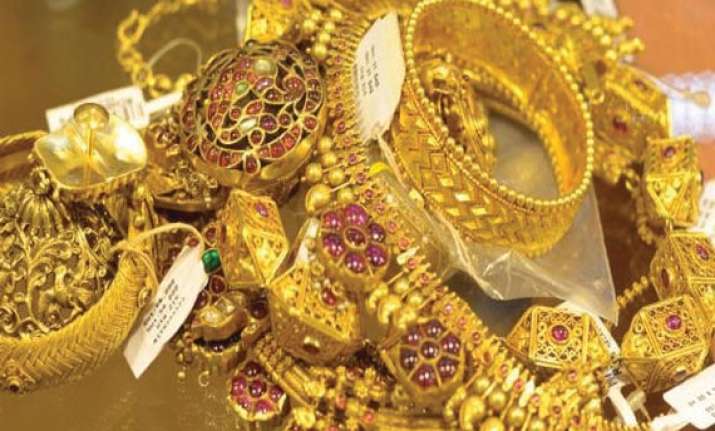 New Delhi: Extending losses for the third straight day, gold prices dropped Rs 220 to Rs 31,710 per ten gram in the national capital today on sustained selling by stockists amid sluggish demand coupled with weakening global trend.
Silver, however, snapped two-day losing trend and gained Rs 510 to Rs 50,100 per kg on increased offtake by industrial units and coin makers.
Traders said sustained selling by stockists against sluggish demand at current levels and a weakening global trend, as the dollar's rally curbed demand for the metal as an alternative investment, mainly kept pressure on gold prices. Gold in New York, which normally sets price trend on the domestic front, fell by 0.5 per cent to USD 1,345.50 an ounce in last session.
Rising equity markets, luring investors to park funds into stock markets for quick gains, also reduced the gold demand, they said.
On the domestic front, gold of 99.9 and 99.5 per cent purity plunged by Rs 220 each to Rs 31,710 and Rs 31,510 per ten gram, respectively. It had lost Rs 640 in last two days. Sovereign, however, held steady at Rs 25,300 per piece of eight gram.
On the other hand, silver ready recovered by Rs 510 to Rs 50,100 per kg and weekly-based delivery by Rs 910 to Rs 49,800 per kg, after losing Rs 310 in the previous two sessions. Silver coins spurted by Rs 1000 to Rs 88,000 for buying and Rs 89,000 for selling of 100 pieces on upsurge in demand because silver coins normally used for pooja on Diwali festival.