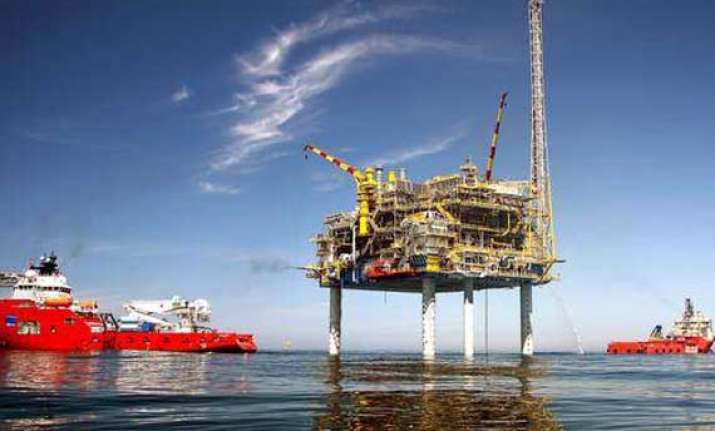 New Delhi, Feb 13: State-owned Oil India Ltd on Tuesday reported an over 7 per cent drop in its third quarter net profit on higher fuel subsidy.
OIL reported a net profit of Rs 940.29 crore in October-December 2012 against a net profit of Rs 1,013.89 crore in the same period a year ago, the company said in a statement here.
The profit dip was a result of its share of fuel subsidy climbing 5.17 per cent to Rs 1,948.76 crore.
Upstream oil and gas explorers like OIL and ONGC have to share a portion of losses that state-owned fuel retailers incur on selling diesel, domestic LPG and kerosene at government controlled rates.
Besides OIL, Oil and Natural Gas Corp (ONGC) shelled out Rs 12,433 crore towards fuel subsidy by way of discounts on crude oil it sells to the refiners.
OIL said its net realisation on crude oil sales fell 7.77 per cent to $52.59 per barrel after it gave out a discount of $56 a barrel to the refiners.
Last year, it got $57.02 per barrel after shelling out discounts of $53.05 per barrel.
The company also saw oil production drop by almost 5 per cent to 0.921 million tonnes while natural gas output was almost unchanged at 0.675 billion cubic metres.
Sales was up 2.72 per cent at Rs 2,902.47 crore.
Board of Directors of OIL declared an interim dividend of 110 per cent (Rs 11 per share) for the financial year 2012-13.
OIL said production from its Carrizo assets in Colorado, US was around 555 barrels of oil equivalent per day.
"The investment is of $82.5 million. Included in the transaction is the sale of approximately 18,100 net mineral acres and approximately 555 boe /day (75 per cent oil) of production from 24 gross currently producing Carrizo operated wells," the statement said.
OIL also commenced commissioning of a 54 MW wind energy project in Rajasthan as an alternative source of energy.