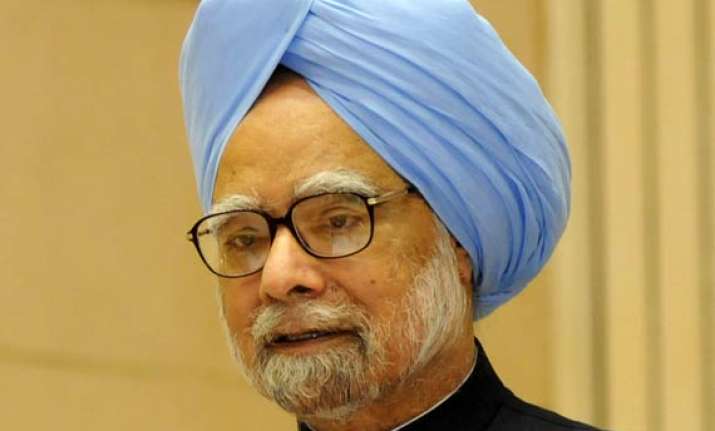 New Delhi, Dec 18: Paving the way for subsidised foodgrains to poor, the government today cleared the Food Security Bill that seeks to give legal entitlement of cheaper food to over 63 per cent of the population that will cost an additonal subsidy of Rs 27,663 crore.

Under the Bill cleared at a special meeting of theCabinet, chaired by Prime Minister Manmohan Singh, each person of the priority household, similar to Below Poverty Line families under current Public Distribution System (PDS), would be supplied seven kg of rice, wheat and coarse grains per month at the rate of Rs 3, Rs 2 and Rs 1 per kg respectively.
 
According to estimates, the implementation of this would result in higher food subsidy by Rs 27,663 crore taking the overall figure to about Rs 95,000 crore.
 
The Bill, considered to be the pet project of UPA Chairperson Sonia Gandhi, was announced in the election manifesto of the Congress Party in 2009 general elections.
 
Since September, 2009 the empowered Group of Ministers, headed by Finance Minister Pranab Mukherjee, has been deliberating on it.

Agriculture Minister Sharad Pawar has been vocal about his criticism of the initiative due to financial burden and also about the avaialbility of foodgrains to meet the requirement under the proposed law.

The government would require 61 million tonnes of foodgrains to provide food security as against 55 million tonnes required now under the PDS.

Food Minister K V Thomas, who has met senior Cabinet Minister (including those from UPA allies) last week to evolve a consensus in view of some differences voiced by Pawar and also Trnamool Congress seeking more time to study the Bill. 

Besides cheap foodgrains to the poor, the Bill also seeks to provide minimum three kg of foodgrains per month per person under general household category at rate not exceeding 50 per cent of the Minimum Support Price.

The government has also made a special for pregnant women and lactating mothers, children, destitutes, homeless and people under starvation among others.