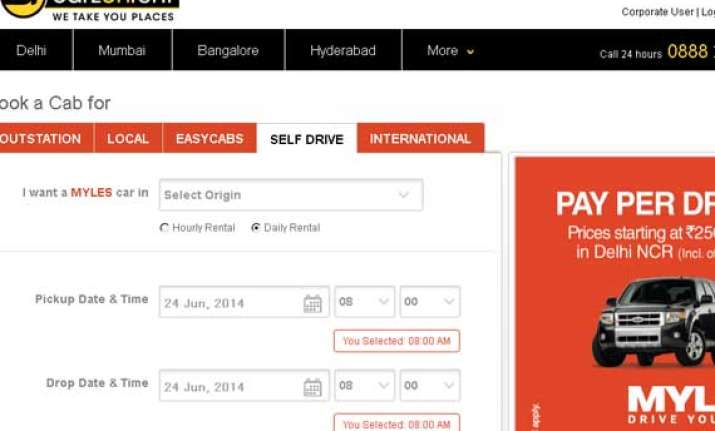 Mumbai: Mercedes-Benz and car rental company Carzonrent on Monday announced the country's first luxury self- drive concept under the brand of Myles.
The association will offer C-Class & E-Class models of Merc in cities like New Delhi, Mumbai, Bangalore, Hyderabad and Chennai, and will also introduce other models into the luxury self-drive service such as the SLK and AMG versions, the companies said in a statement.
"This hassle-free mobility solution will extend our luxury experience beyond our existing customers. We believe both companies will benefit from this alliance in terms of consumer outreach," Mercedes-Benz India Managing Director and Chief Executive Eberhard Kern said.
The Myles brand from Carzonrent will have a fleet of over a 1,000 cars by 2015 and will grow to around 5,000 cars in the next 3 years, Carzonrent said.
The organised self-drive market in the country has grown rapidly over the past two years with better roads, higher costs of chauffeurs and availability of navigation facility.
"The demand for luxurious personal mobility solutions is on the rise. With the inclusion of luxury models in our fleet, we want to propel people's aspirations to experience luxury," said Carzonrent managing director Rajiv Vij said. Consumers can book the desired car by calling up or or online.
This service can be booked on a daily or hourly basis, with the prices differing on the models chosen.