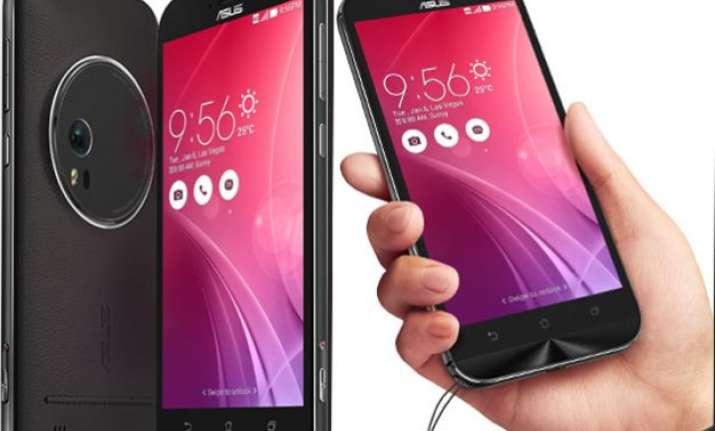 New Delhi: ASUS recently added a new feather to it's ZenFone series by launching Zoom. The company claims that it is world's thinnest 3X optical-zoom smartphone, which will herald a new revolution in phone photography.
Introducing ZenFone Zoom to India, Jerry Shen, ASUS CEO said: "Photography has become extremely important for today's smartphone users. Consumers want to capture every precious moment of their lives on their smartphone cameras, and also be able to perform multiple tasks with the same device. With ZenFone Zoom, we are introducing an unbeatable smartphone that complements today's lifestyles and puts professional photography within the reach of everyone."
ZenFone Zoom's unique combination of innovations sets a new benchmark for the industry, and will certainly raise consumer expectations of smartphone photography.
The phone is available in India for a price of Rs. 37,999.
Here are the 8 reasons to buy ZenFone Zoom phone:
1) ZenFone Zoom uses 3X optical zoom with an innovative 10-element HOYA lens arrangement that delivers exceptional clarity and enables close-ups with up to 12X total magnification. It is the world's thinnest smartphone optical-zoom smartphone, with a 13MP PixelMaster rear camera and 3X lens in a body that measures just 5mm at the edges.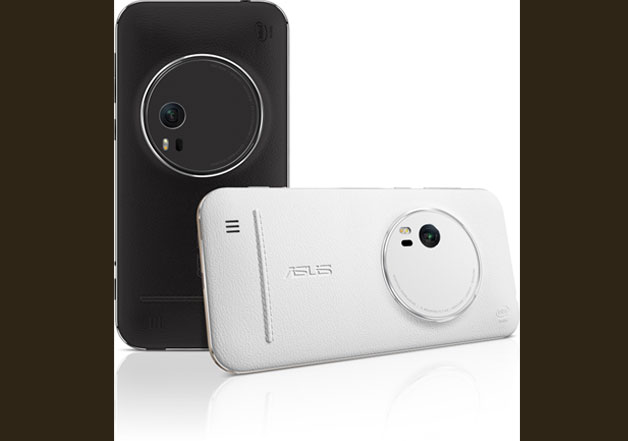 2) With built-in optical image stabilization (OIS) to eliminate shakes and blurred shots, and powered by a high-performance quad-core Intel Atom processor with 4GB RAM for ultra-fast performance, ZenFone Zoom packs DSLR-style shooting experiences into a metal unibody that tapers to a mere 5mm, so it slides comfortably into a pocket. OIS also gives smartphone photographers the confidence to shoot with slower shutter speeds for longer exposures, equivalent to up to four stops — and that means clearer, brighter photos.
3) The innovative 10-element digital eye was created by the optics experts at Hoya. Glass, synthetic and prismatic lenses are meticulously configured in a dual-prism periscope arrangement to maximize incoming light and capture the best possible photo quality.
4) The rear camera benefits from dual-LED Real Tone flash to create the most natural illumination for indoor portraits, generating the perfect combination of yellow and white to capture lifelike colors and skin tones. ZenFone Zoom's rear lens also has laser auto-focus to point and shoot with total clarity in just 0.03 seconds.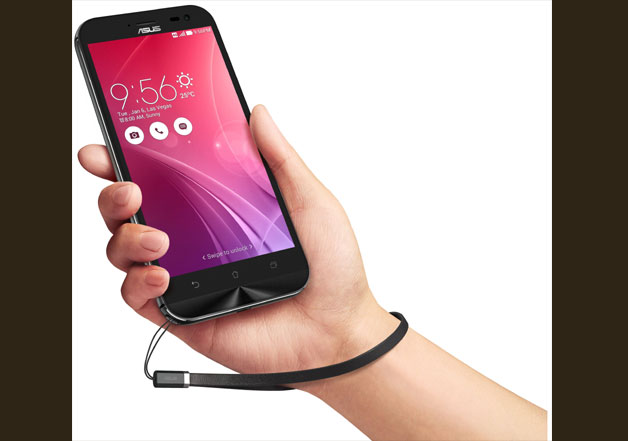 5) The intuitive ZenUI Camera app makes it a cinch to capture professional-quality photographs. ASUS-exclusive Super Resolution mode applies multi-frame-fusion technology to create incredibly-detailed photos. Four high-resolution 13MP shots are fused to create a single image of with clarity that's four times (4X) greater than a single shot. Night or day, ZenFone Zone captures more detail and less noise — and Super Resolution shots of up to 52MP.
6) ZenFone Zoom's 64-bit quad-core Intel Atom processor carefully balances brilliant performance and superb power efficiency, empowered by Intel's sophisticated 22nm Silvermont architecture. Intel's new Tri-Gate transistors have three times (3X) more surface area than planar transistors, enabling the flow of more electrons to increase computing performance and reduce power leakage. ZenFone Zoom also has a huge 4GB of fast dual-channel LPDDR3 RAM, and up to 128GB of storage as an option.
7) Featuring LTE Category 4+ for download speeds up to 250Mbps, and a 60ms touch-response time, ZenFone Zoom delivers fast, fluid experience anywhere; and with a high-capacity 3000mAh battery, users are able to work and play from dawn to dusk — and beyond. ZenFone Zoom also benefits from exclusive ASUS BoostMaster technology for turbo-speed charging that takes the battery from zero to 60% in just 39 minutes.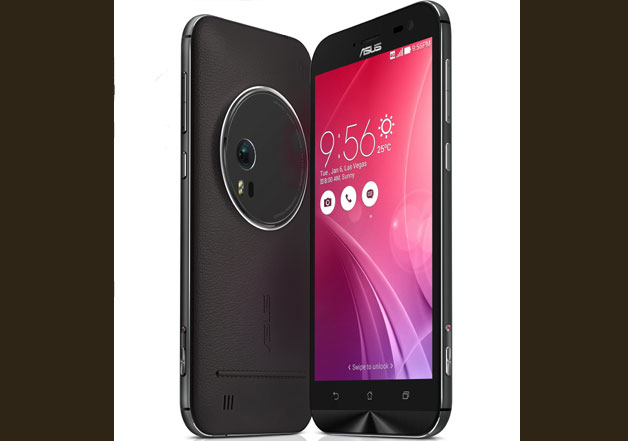 8) ZenFone Zoom's expansive 5.5-inch 1920x1080 Full HD IPS display offers wide 178-degree viewing angles, and a fantastic 403ppi pixel density to render every image in eye-popping detail. The display includes exclusive ASUS TruVivid technology, which seamlessly transforms the conventional four-layer design into an innovative two-layer construction with full lamination. Fusing the cover-glass and touch-panel layers eliminates the air gap, bringing everything closer to the user's touch.