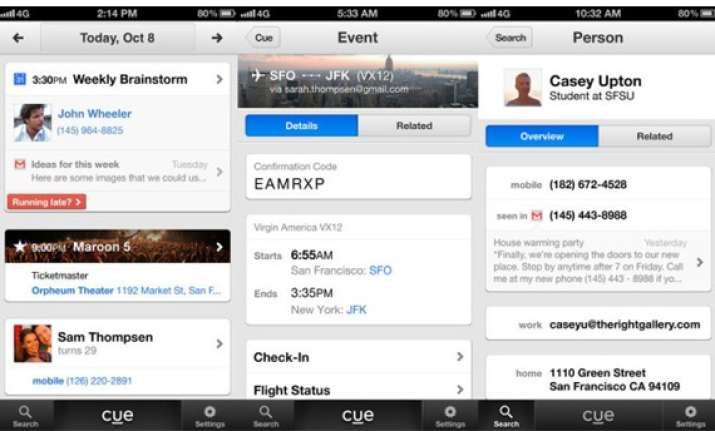 New Delhi: Apple has reportedly purchased Cue, a personal assistant app that had announced that it was shutting down.
The amount of the deal is still undisclosed but reports suggest it to be somewhere between $35 million and $60 million.
"Apple buys smaller technology companies from time to time, and we generally do not discuss our purpose or plans," the company said in statement when asked about the purchase. 
Cue was started as Greplin, a search focused startup that indexed users' online accounts and allowed for easy searching. At present, the app ties all information from the user's online accounts together, and delivers useful information at the right time – just like Google Now.
The Cue app's search parameters include the users' email, contacts and calendars, Facebook posts, Dropbox files and LinkedIn accounts, and then offers intelligent suggestions on contacting people, as well as provide itinerary and travel related information based on the user's daily schedule and appointments. 
Reports suggest that Apple may use the company's technology to enhance its voice-driven personal assistant, Siri, which currently isn't very popular.
Cue announced to its users on Tuesday that the service is shutting down and is no longer available. Cue Premium users who bought a paid subscription, either through official iOS app or the company's website, will receive a prorated refund.