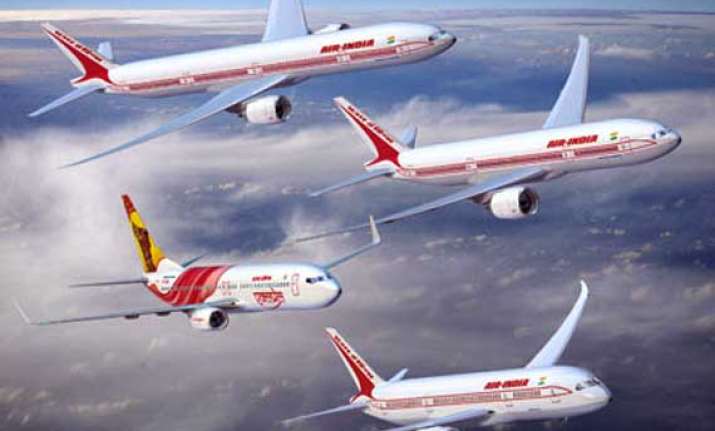 New Delhi, July 28: Air India now faces a risk of being declared a non-performing asset by financial institutions/banks and a big question mark on its survival, says a TOI report.

The debt-laden airline is on the verge of defaulting on payment of installments on working capital loans of about Rs 22,000 crore for the third month in a row, following which lenders may take this step. Since April, AI has been defaulting on payment of interest on working capital loans as well as service tax.
 
The airline's total debt is over Rs 43,000 crore and it owes an additional Rs 4,500 crore to vendors like oil companies, airports apart from unpaid wages to employees. The situation is so bad that the aviation ministry is having a rethink on what to do with the 27 Boeing 787 Dreamliners ordered by AI as part of the 111 aircraft order, whose delivery is to begin from October.
 
By the end of this fiscal, AI's combined debt-losses-due figure is expected to reach Rs 1-lakh crore mark. The government is trying to restructure AI's loans but there has been no progress so far. "We have given our inputs on debt restructuring but so far nothing has been finalized," said a bank chairman. Among the big lenders are Bank of Baroda, Bank of India, PNB, Central Bank of India and Oriental Bank of Commerce.

UPA-II is now finding it hard to save AI, thanks to the steps taken during UPA-I that included ordering 111 planes worth Rs 50,000 crore and merging AI and Indian Airlines. On the flip side, UPA-II is now being careful by not acting blindly on big money-spinner plans that promise to bring AI out of the woods. After all, the plans for merger and 111 planes had promised to make AI a world class airline but their implementation has brought AI to the brink of closure.
 
The latest survival plan prepared for AI envisages pumping in over Rs 43,000 crore into the airline over 10 years along with adding 130-odd planes to its fleet. This plan has not gone down well with the finance ministry and even senior aviation ministry officials are not convinced that it can be implemented. No one at the moment seems to know what to do to save AI.