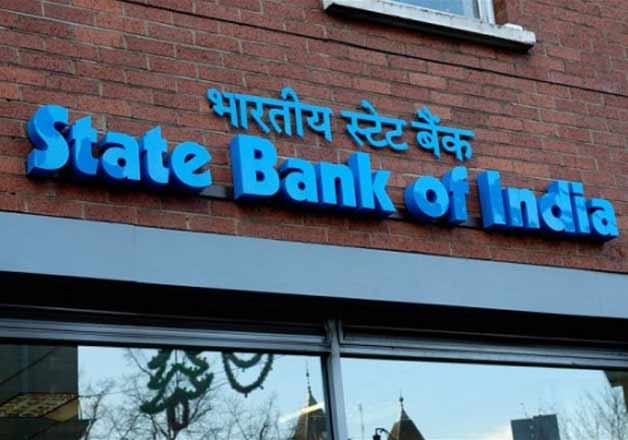 The country's largest lender State Bank of India (SBI) has hinted at cutting lending rates.
In an interview to a news agency, SBI Chairperson Arundhati Bhattacharya highlighted the overall performance of the economy saying an 'improvement in the financial health of the banking sector was closely linked to the growth rate'.
Bhattacharya (60), the first woman to be the Chairperson of SBI, opined that a 25 basis points cut in interest rates was in the offing.
The last time SBI and other banks had slashed the base rate was in September last year. The minimum lending rate of the SBI is 9.30 per cent, since last cut which was in response to a sharper-than anticipated rate cut of 50 basis points by the Reserve Bank of India (RBI) and its sharp criticism to the lenders for not letting lending rates fall.  
She also said the four per cent inflation target fixed by the government is a tad low in an emerging economy like India where food inflation has rarely fallen below six per cent in the past 60 years.
Nonetheless, she felt the current inflation level is set to fall due to a statistical play that could pave the way for a cut in interest rates by commercial banks -- which the central bank has been asking for, as and when it has itself cut interest rates.
"Inflation will start coming down because there was a base effect in the last two months, which was actually pushing inflation up. That effect will moderate in the coming months," she said referring to the current impact of a lower movement in price indices in the previous year.
"So, I see no reason why we shouldn't be looking at a small rate cut this year," she added.
'Four pc inflation target low'
Giving reasons why she felt the four per cent inflation target was low, Bhattacharya said that 45-50 per cent of the components in the Consumer Price Index comprised food items, which are very volatile.
Since a major weight in the index is also assigned to health, education and transport, it is also difficult to keep their inflation levels below two per cent, so as to average out the overall rise in the price line to four per cent or below.
Yet, she said, the upper limit of inflation of six per cent "is perfectly fine" as the prices are expected to ease in coming months. "The Reserve Bank's trajectory of five per cent is within the realms of possibility."
After the government notified the annual, five-year inflation target of four per cent, plus or minus two percentage points, on August 5, bankers saw little scope in interest rate cuts. This is because the retail inflation is already precariously close to the tolerance level.
In the interview, Bhattacharya also spoke on the recent norms for commercial banks to sell their stressed assets to other banks and non-banking finance companies, as part of the central bank's effort to help them clean up their balance sheets.
"Many of these things we were already doing. We've always done the sale to asset reconstruction companies. We give them time for due diligence. There is total transparency. We have also been doing e-auctions for more than six quarters," she said.
"But now, we are allowed to sell to other banks. But how much will the banks be eager? They will also have the same problems. So unless the resolution methodology starts performing better, I don't think they will be in a better position to resolve issues," she added.
"I've not been approached by any bank or non-banking finance company to buy stressed assets," she further said.
As far as the State Bank of India was concerned, Bhattacharya said, while the efforts were on to deal with past non-performing assets, fresh accumulations were also inevitable. "We've given a guidance of about Rs 40,000 crore as the slippage, of which Rs 8,000-9,000 crore has happened."
When asked how the legacy issues in bad loans will be addressed, the banker -- who is due to retire in October -- said it would take a long time. She was also quick to qualify that "long time" would not be longer than five years.
"It's important for us to get the economy firing on all cylinders. If it happens, our turnaround will also happen rapidly. Till the time economic activity picks up and the demand picks up, even with the best of things, you'll still have a slow recovery," she said.
"But five years is a very long time, I don't think we need five years. Surely the economic activity is going to pick up much before five years," she added.
With IANS Inputs