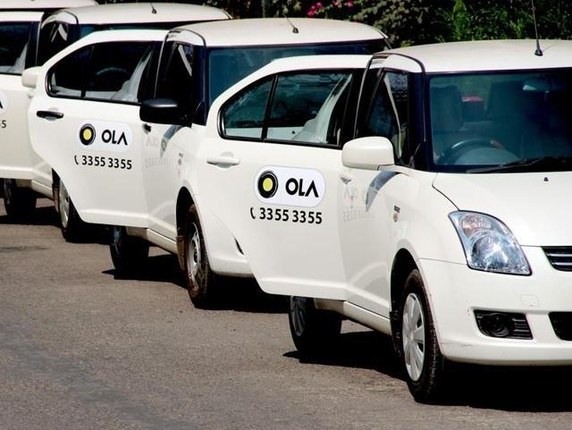 In an incident that left a passenger with a shock of his life, Mumbai resident Sushil Narsian received a bill of Rs 149 crore for a 300 metre ride by Ola Cabs.
While the incident happened on April 1, many presumed it was an Apil Fool's day prank. However, the screenshot of the bill proved that it wasn't a joke. 
Here's what happened that day: 
Narsian booked an Ola cab from his residence in Mumbai's Mulund West to Vakola market on April 1. Unfortunately, the cab driver's phone got switched off, because of which he couldn't locate the pick-up point on Google Maps. 
This prompted Narsian to walk towards the driver. But, by the time he could reach the location, the driver had cancelled the ride. 
When Narsian tried to book another cab through the Ola app, he was unable to do so as he had an outstanding balance of Rs 1,49,10,51,648 (over Rs 149 crore). Moreover, the app had even deducted Rs 127 he had in his mobile wallet. 
Thanks for pointing out the glitch, Sushil. We've corrected the issue at our end.
Here's a small token of our gratitude. Pls check your DM pic.twitter.com/jxeJ3unlLD

— Ola (@Olacabs) April 4, 2017
He immediately complained to the cab-aggregator's social media team, and the company informed that it was a technical glitch. 
They instantly credited the Rs 127 debited from his account, and removed the Rs 149 crore bill that was charged to him.
Narsian will also be given a discount for the next 25 rides he takes till May 31.
In September last year, a Mumbai businessman was was left in disbelief when the Ola cab he hired for a round trip from Mumbai to Pune ended with the driver generating a bill of Rs 83,395 for a 350 km ride.
The invoice of Ola showed that he had travelled 7,000 km in a span of 14 hours, effectively meaning that he was travelling at the speed of 500 kmph.
The bill, which was a clear case of software error, was rectified by the app-based fleet operator. He was later handed a revised bill of Rs 4,088 for the trip.