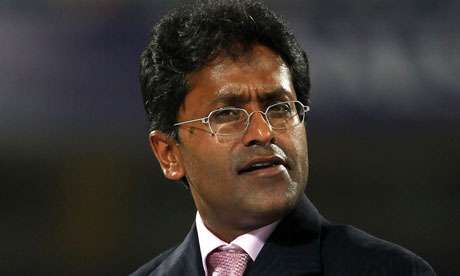 New Delhi: Having failed so far in its efforts to get Lalit Modi extradited in relation to charges of money laundering and impropriety in dealings in the Indian Premiere League, the Enforcement Directorate is now looking for access to Modi in the UK to question him in this regard.
Reports suggest that the ED has written to the UK authorities under the mutual legal assistance treaty (MLAT), requesting them to allow a team of investigators to question the former IPL commissioner in London.
The move signals a significant change in stance by the Indian authorities, possibly after its failure to have Modi deported.
According to a report in the Economic Times, the request by the probe agency has been sent to the Home ministry which will pass on the request to its counterpart in the UK.
An MLAT is an agreement between the governments of two or more countries to facilitate the exchange of information in connection with criminal investigations. India and England entered into the MLAT in 1995.
ED, which is probing money laundering and Foreign Exchange Management Act (FEMA) violation charges against Modi, stepped up its investigation in 2014 after his alleged links with some top BJP leaders came to light.
The ED registered a Prevention of Money Laundering Act (PMLA) case against Modi following an FIR filed by the Chennai Police in October 2010 on a complaint by the Board of Control for Cricket in India (BCCI).
The FIR, naming Modi under the Indian Penal Code (IPC), was in connection with a deal between MSM Singapore (which owns the channel Sony) and WSG media, a sports marketing and event management company.
The case relates to the award of 10-year media rights for telecasting the IPL matches in 2008 to WSG for $918 million by the BCCI. WSG then entered into a deal with MSM making Sony the official broadcaster.
BCCI's contract with WSG was replaced later with a 9-year deal with MSM for $1.63 billion. Modi left India in 2009 as agencies such as ED and Directorate of Revenue Intelligence (DRI) began to probe his business dealings. Modi, for his part, claims there is threat to his life.