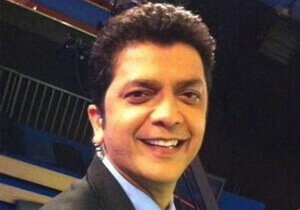 Pankaj Bhargava
Shows Hosted : News & Special Stories
About:
Pankaj Bhargava's tryst with Media goes back to the Golden era of AIR FM when he started airing his views through Radio FM. This was year 1997. From radio broadcasting to Television anchoring, the journey has been completely exhilarating
Pankaj has seamlessly covered topics of national importance, politics, entertainment, sports and cultural diversity with utmost ease. Whether its live coverage of Earth quake in Nepal, Uttarakhand natural tragedy,Kumbh, terror turmoil of Mumbai, Anna Hazar Movement or flood situation in Bihar and Delhi his live coverage has left viewers thinking. His interaction with Bollywood bigwigs and straight talks with political leaders and strategists are both exciting and inspiring
He was the face of Subah Savera and a much celebrated Primetime anchor of IBN 7 in the past.
Pankaj is a keen traveler and believes in Eco Tourism.