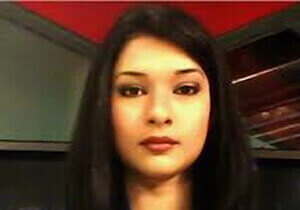 Meenakshi Joshi
Meenakshi Joshi, among the latest entrants in India TV, possesses a inquisitive and sarcastic approach towards news that matter. She started her career from Local Cable Network DIGI in the year 2010 Jodhpur and never looked back. Meenakshi has been the face of news channels like India News , News Express and Focus News.
While her education relates to Economics and History, she has a keen interest in areas of humanities and sports.
As Post Graduate in vocal Indian classical music she rendered voice to All India radio program 'Yuvavani' and various public events.