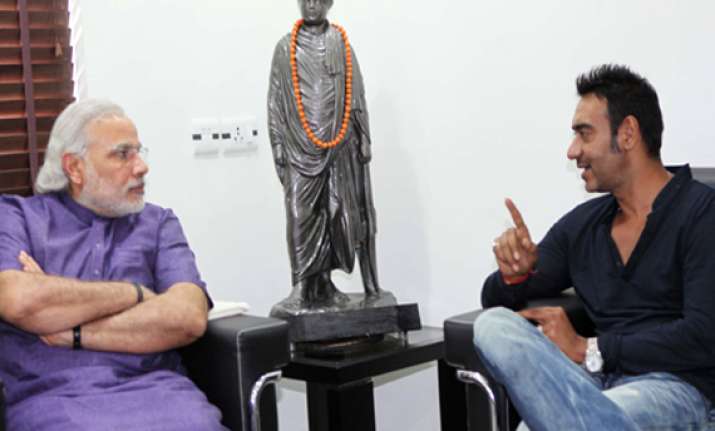 Ahmedabad, May 15: Bollywood actor Ajay Devgan today met Gujarat Chief Minister Narendra Modi and showed keenness to enhance participation in the solar power generation projects in the state, official sources said.
After setting up a 25 MW solar power plant through a joint venture in Gujarat's solar park at Charanka, the actor evinced interest to partner in the state's canal-based solar power generation project.
Devgan thanked Modi for the government's cooperation for his solar energy venture, an official statement said.
Modi told Devgan about the success of pilot project for generating solar power by installing panels on Narmada canal, as well as research on generating power by putting micro hydro turbines in the flowing water.
Devgan expressed desire to partner in this project, the statement said.