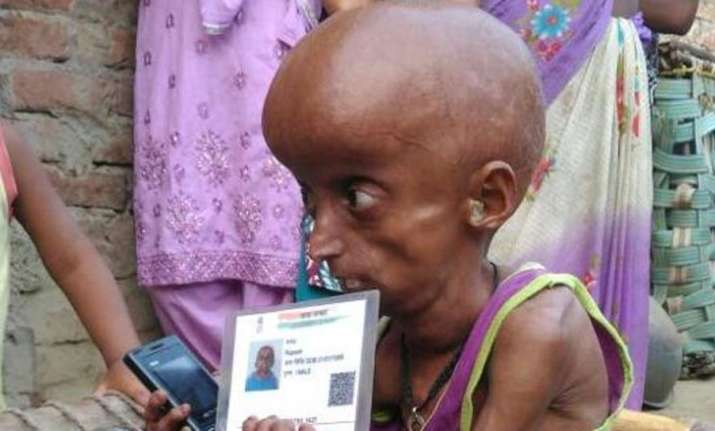 Do you remember the movie in which Amitabh Bachchan played the role of school boy suffering from Progeria? Although many similar cases have been found, but this one is said to be 'World's oldest case of Progeria'. 
Rupesh Kumar, a 21-year-old man from Uttar Pradesh, suffers from a rare genetic disorder, Hutchison-Gilford progeria syndrome. This rare disease affects one in eight million people. Though his age is just 21, his body has grown eight times faster than his age. He weighs just 20 kg! 
Also Read: Aamir Khan's young fan suffering from rare genetic disorder passes away at 15
This rare genetic disorder causes dramatic reversal of age. Rupesh is said to be the oldest survivor of Progeria after the death of South African Leon Botha at the age of 26. His parents have appealed for help from the leaders. Visitors who often come to see Rupesh offer money for him to appear in a circus. They though Rupesh is a peculiar creature they can show off at the circus to launder money.
He resides in a hamlet, Hanumanganj of Uttar Pradesh with his family. The symptoms of the disorder became quite visible when he was a young boy. He started complaining of the severe ache in the head, legs and other parts of the body when he was 2 years old. The family took him to the doctors, but none of the doctors was able to diagnose his condition. They prescribed him painkillers to alleviate the pain for only few hours.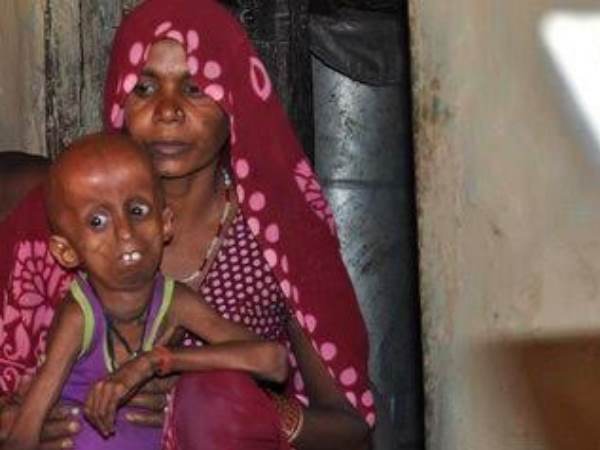 Meet the real life 'Paa', a 21-year-old man who looks like a 140-year-old
As he got older, his situation worsened with time. His head is growing larger in an alarming state and just an age of 21, his body is of a 160-year old man. 
Grief-stricken parents have appealed to PM Modi and several other leaders for assistance, but their wait is still not over.