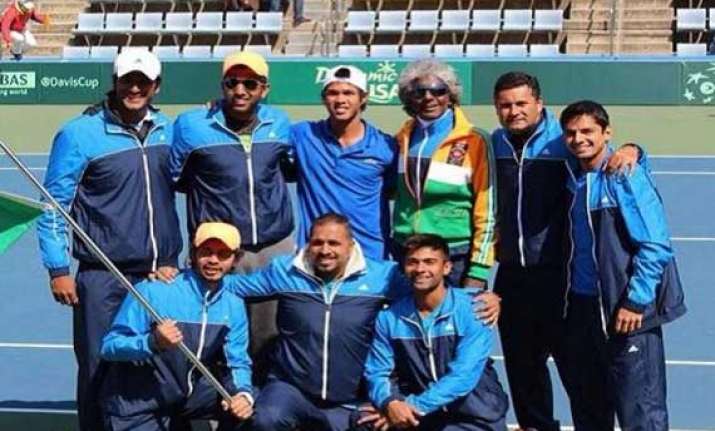 Mumbai: India's veteran tennis star Leander Paes gave kudos to the Somdev Devvarman-spearheaded squad for clinching the Davis Cup play-off berth with a 3-1 away game victory over South Korea last week, but cautioned that the next tie against Serbia would be a difficult one.
"The next tie is going to be a tough one but kudos to all our boys for a job well done in Korea," Paes told reporters last night at the Khar Gymkhana after tying up with the suburban club in opening a tennis academy in his name.     
While praising the squad, the 40-year-old Atlanta Olympic Games bronze medal winner said that India need to become stronger in singles play to take on stronger opponents in the World Group.     
"The boys did well, but at the same time we have a long way to go as far the singles players are concerned to play against the world group nations," said Paes, a seven-time Grand Slam winner in men's doubles and mixed doubles.     
Paes felt that India had a few options in doubles play in contrast to the singles and in this respect the victory over Korea was good.     
"In the doubles we have quite a few options. As far as the singles go, we had a few options there, but the quality had to get a lot better. And in that the Korea tie was a good one," he said.     
Recalling India's halcyon days as the top tennis- playing nation in Asia, Paes said the country had slipped down the pecking order a bit in the continent.     
"There was a time when India was the number one nation by far in all of Asia. In the last few years we dropped a little bit and we had countries like Japan, Korea that were doing better than us.