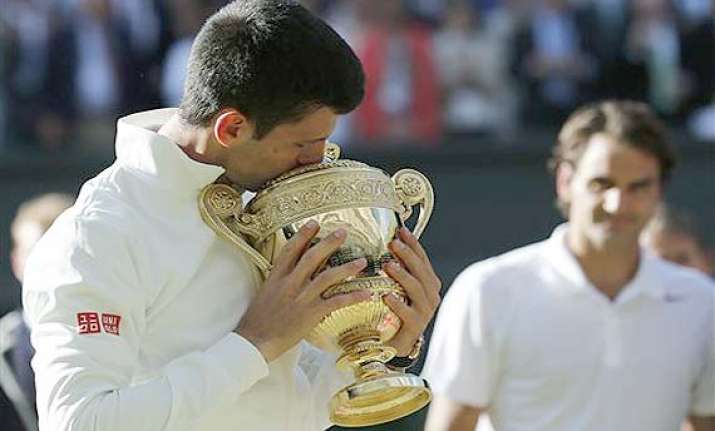 New Delhi: Serbian Novak Djokovic sits atop the ATP singles rankings with 13,130 points while Spaniard Rafael Nadal is not far behind in second place with 12,670 points. Meanwhile, with 4,250 points Leander Paes is the top ranked Indian in men's doubles, retaining his 13th place.
Rohan Bopanna remains in 20th place as the next best Indian.
India's top singles player Somdev Devvarman slipped further down by two places and is now ranked 133rd. Two months back, Devvarman was ranked 93rd but a string of poor results coupled with injury problems have seen the Indian fall down the pecking order steadily.
Swiss maestro Roger Federer is still third in the rankings with 6,070 points.
The only change in the top 10 of the men's singles rankings was Spain's David Ferrer, who jumped one place to sixth.
ATP singles top-10:
1. Novak Djokovic, Serbia, 13,130 points
2. Rafael Nadal, Spain, 12,670
3. Roger Federer, Switzerland, 6,070
4. Stanislas Wawrinka, Switzerland, 5,770
5. Tomas Berdych, Czech Republic, 4,410
6. David Ferrer, Spain, 4,085
7. Milos Raonic, Canada, 3,920
8. Juan Martin Del Potro, Argentina, 3,360
9. Grigor Dimitrov, Bulgaria, 3,270
10. Andy Murray, Britain, 3,040