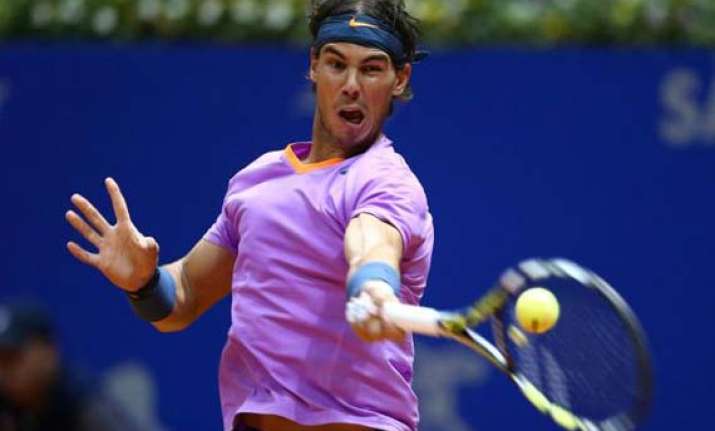 Sao Paulo, Feb 18: Former world No.1 Rafael Nadal clinched his first tournament victory since returning from a seven-month layoff by defeating Argentina's David Nalbandian 6-2, 6-3 in the final of the Brazil Open and hoped that this would be a start of "something good".
It was the Spaniard's second Brazil Open triumph, having won the tournament as an 18-year-old in 2005, reports Xinhua.
Despite its relatively modest status as an ATP 250 event, Nadal pumped his fist in the air in jubilation upon securing his 51st singles title at the Ibirapuera arena Sunday.
"Brazil will always be in my heart," the 11-time grand slam winner said. "Big things started to happen after I won here in 2005 and hopefully this is the start of something good again."
The tournament was Nadal's second event since suffering a left knee injury during his second-round Wimbledon defeat to Czech Lukas Rosol in June last year.
He returned to play the Chile Open last week, losing to world No.73 Horacio Zeballos in the final.
The 26-year-old admitted he was yet to reach full match fitness, but said victory in Brazil gave him hope the worst was behind him.
"When the knee is feeling better I feel like that I can do more of the things that I used to do," he said. "If the pain is bearable, then it's fine."