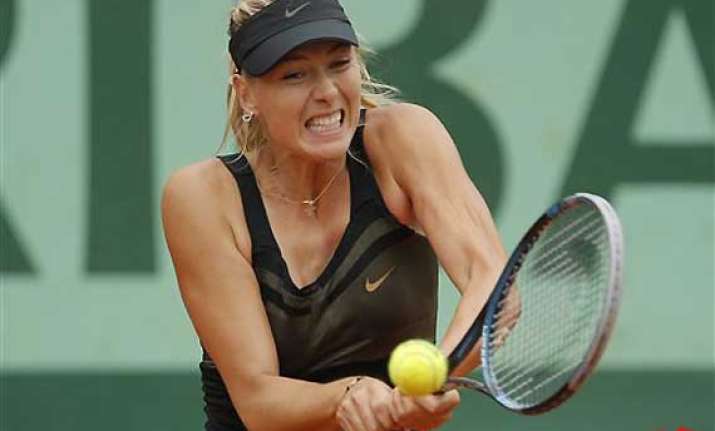 Paris, June 1: Maria Sharapova won another easy match at the French Open on Friday, beating Ayumi Morita of Japan 6-1, 6-1.
The second-seeded Sharapova won her opening match 6-0, 6-0 on Tuesday.
The Russian has won three major titles in her career, but she still needs to win at Roland Garros to complete a career Grand Slam.
Last year, she lost in the semifinals at the French Open.