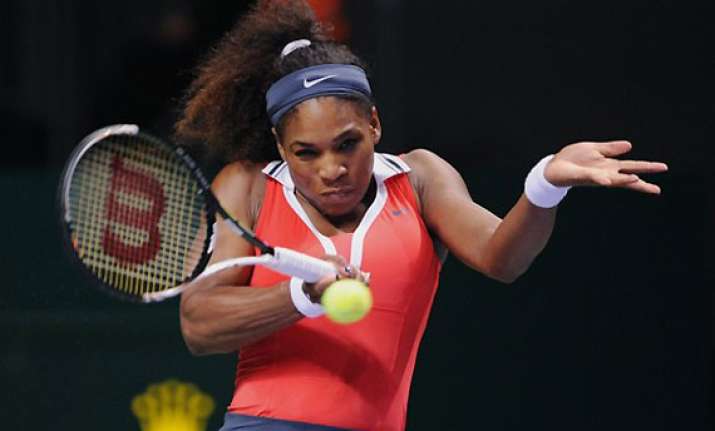 Johannesburg, Nov 3: Serena Williams said it's "a matter of time" until she's world No. 1 again and rates her fifth Wimbledon title as the highlight of an outstanding year when the American also won Olympic gold, the US Open and last week's season-ending WTA Championships.
The No. 3-ranked Serena told reporters in South Africa that she'd "rather have Grand Slams and victories" than the top ranking, adding "I've been No. 1 before and believe me I'll be No. 1 again. It's just a matter of time."
Serena and sister Venus arrived in Johannesburg earlier Saturday on their two-nation tour of Africa. The pair also visited Nigeria this week, where Venus beat Serena in an exhibition match.