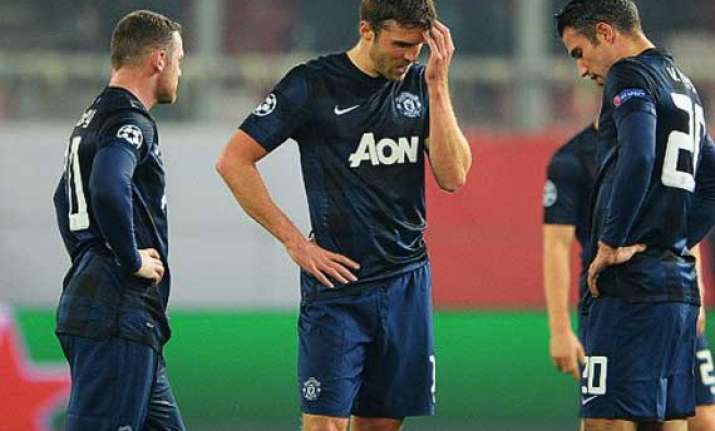 Athens: Olympiakos Piraeus beat Manchester United 2-0 in a Champions League Group C qualifier match held at Karaiskaki stadium, boosting the Greek club's prospects for advancing in the next round of last eight.
Argentinean midfielder Alejandro Damian Dominguez scored the first goal for Olympiakos on the 38th minute in the match Tuesday evening and Costa Rican forward Joel Campbell scored the second goal on the 54th minute, reported Xinhua.
The win gave Olympiakos a lead over the British club, which hosts the next match March 17.