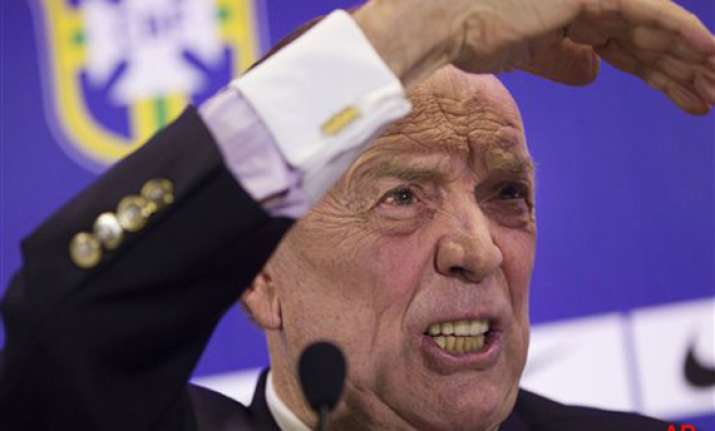 Sao Paulo, Apr 10: The president of the Brazilian football federation says he can't guarantee coach Mano Menezes will keep his job if the national team fails to win gold at the London Olympics.
Jose Maria Marin on Monday said he supported Menezes but when asked if the coach's job was secured even without the Olympic gold, he added that "the future is in God's hands."
Marin said winning the Olympic tournament is a priority for Brazilian football as it's the only significant football competition Brazil has never won.
Menezes, who doesn't have a lot of experience coaching outside of Brazil, has been under pressure following disappointing performances by the national team since he took over after the 2010 World Cup.