Follow us on Berlin:  FIFA World Cups usually carry a message to the outside world affecting the future of football around the globe. The German one is  Be extremely flexible and never give up.



Mario Goetze scored the winning goal in extra time in the final in Rio's famed Maracana stadium Sunday against Argentina to secure Germany's fourth World Cup title, reports Xinhua.

At first glance it sounds an easy thing to be flexible within a game -- as far as tactics and strategy are concerned. But it is far from being easy.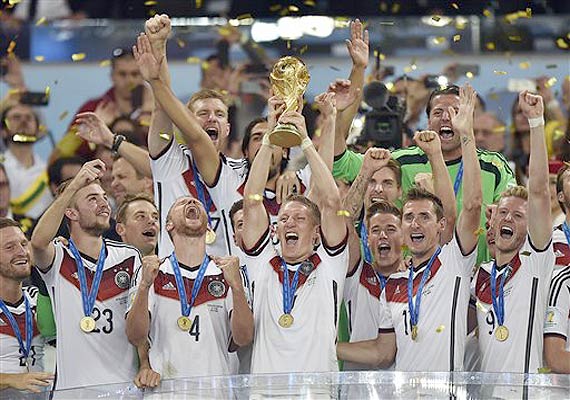 Not many teams are able to do what the Germans seem to have perfected. Nothing in the world's football books, no matter how old they may be, will be regarded as old fashioned anymore. But above all stands: Be flexible in mind and feet. And count on an unbreakable camaraderie.

The Germans invented a back row of four out-and-out central defenders as they first of all wanted to make sure they were rock solid at the back. And then the defence needed a tweak so Philipp Lahm went from midfield (position six) to his usual duties at right back to push the game forward over the right flank.

In midfield the so called modern version of "position six" (at the centre in front of the defensive tasks) was this time more a case of job-sharing for Bastian Schweinsteiger, Toni Kroos and Sami Khedira (in the final Christoph Kramer as well until he also was substituted due to an injury).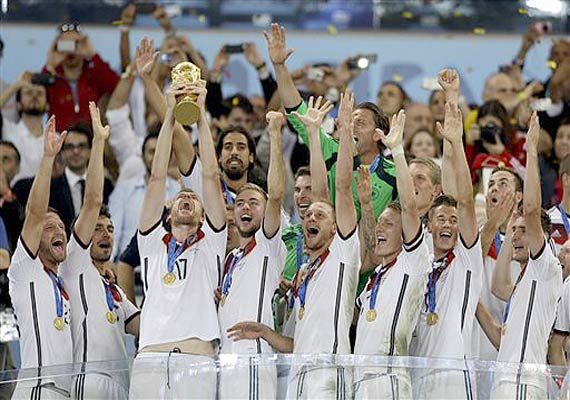 All three worked as guards, playmakers and space-openers into the opponent's defence.

What made their job a hard one against Argentina was Lionel Messi, who won the player of the tournament award, and his outstanding abilities.