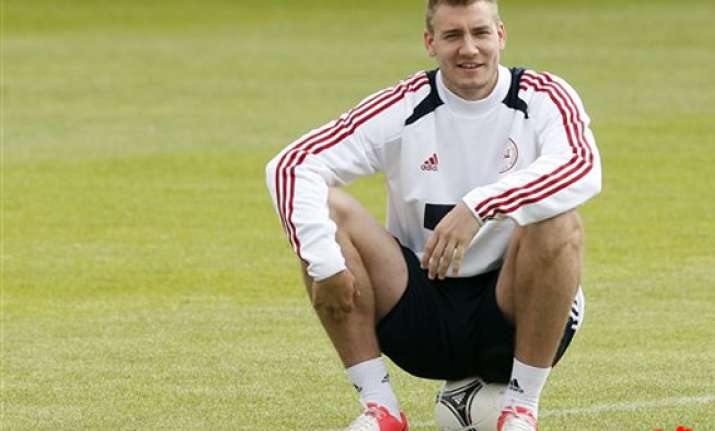 Poland, Jun15: Nicklas Bendtner has changed his underwear.
The Denmark forward flashed his fresh, regulation-friendly black underpants at training Friday that should keep him within team and UEFA guidelines.
Bendtner got a dressing down from the Danish Football Association for a celebration stunt after scoring his second goal in a 3-2 loss against Portugal on Wednesday.
He lifted his shirt and lowered his shorts slightly, revealing the name of an Irish betting firm across the top of his underpants.
UEFA is weighing disciplinary action for breaching rules which bar any sponsor advertising on players' kit at the European Championship.
Bendtner also flouted team policy as the Danish association has officials ties to a rival British gambling company.