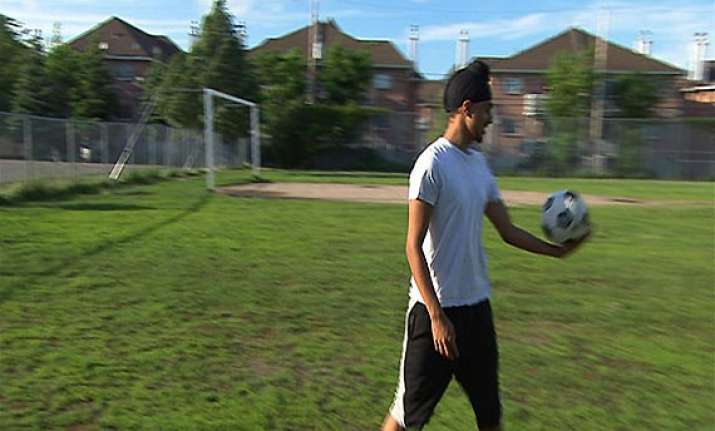 Toronto, Jun 3: Sikh soccer players in the Canadian province of Quebec will have to sit out after the local soccer federation decided to keep the ban on turbans, angering the community members who are now considering taking legal action.
The federation yesterday announced that its board of directors has decided to keep a ban on turbans.
The latest move comes despite a directive from the Canadian Soccer Association in April calling for provincial associations to allow them.
Quebec referees began cracking down on turbans and patkas last year.
In a statement, the Quebec federation cited safety concerns and said its decision to keep the ban is in line with the international soccer organisation FIFA.
The federation said it would lift the ban immediately if FIFA does.
For now, Quebec referees who don't apply the rule could face penalties of their own.
Balpreet Singh, a spokesman for the World Sikh Organisation of Canada, said Quebec is the only province where Sikh soccer players have faced problems because they wear a turban.
Singh argues FIFA's position on turbans and other headwear is beside the point.
He said FIFA is responsible for major international tournaments, while the Quebec Soccer Federation oversees recreational leagues.
"We're talking about kids having fun," Singh said. The organisation is exploring its options and is considering taking legal action, he said.