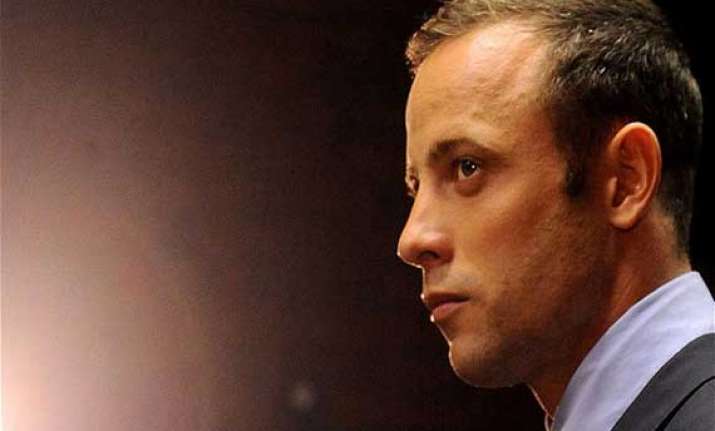 Pretoria, South Africa: Oscar Pistorius described what he said were the moments before he shot Reeva Steenkamp to death and even removed his prosthetic legs in court and stood by the toilet door which he had fired into last year.
Pistorius testified Tuesday that he heard a window open in his bathroom in the early hours of Feb. 14, 2013, causing him to believe intruders had entered his house. He said "that's the moment when everything changed."   
The double-amputee was asked by defense lawyer Barry Roux to stand by the toilet door through which he shot. In a dramatic moment, he took off his prosthetics and approached the door in court.