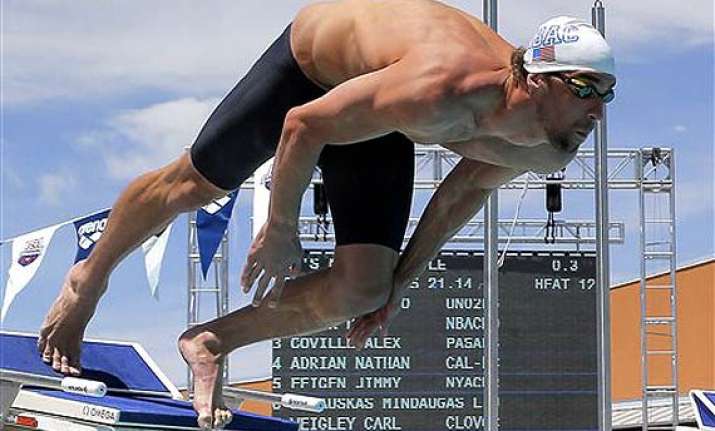 Charlotte, North Carolina:   Michael Phelps will take another step in his comeback at a Grand Prix meet in Charlotte, North Carolina on May 16.
His coach, Bob Bowman, tells The Associated Press on Monday night that Phelps has entered the 100-meter butterfly and 200 freestyle at the Charlotte Grand Prix, although he's not sure the swimmer will compete in both.   
Phelps returned to competition at a meet in Arizona less than two weeks ago, his first since retiring after the 2012 London Games as the most decorated athlete in Olympic history.   
He competed in two events at the Mesa Grand Prix, finishing second to longtime rival Ryan Loche in the 100 fly. He also competed in the 50 freestyle, but used his preliminary heat to work on his butterfly stroke.