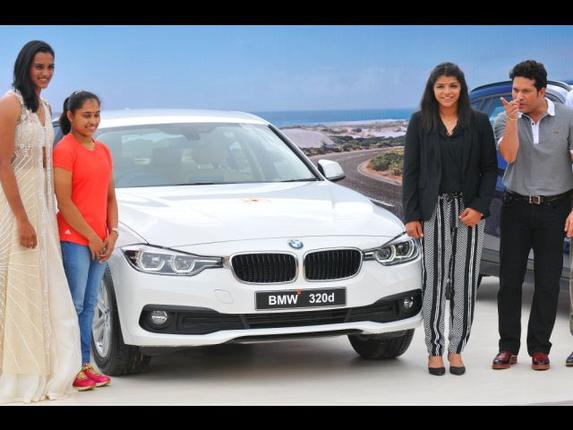 Following Olympian Dipa Karmakar's decision to return her BMW car owing to the poor roads in Agartala, the Tripura government has flung into action and announced that it will repair the road near the residence of the ace athlete.
"The road near Dipa's house falls among some others that we have selected for renovation. Work is expected to begin next month," PWD chief engineer (roads and buildings) Somesh Chandra Das was quoted as saying to Hindustan Times.
The issue has brought focus on the condition of roads in Agartala, in particular, and Tripura in general.
Last Week, Dipa's family had announced that they would return the luxury car and accept the cash compensation from the organisers.
"Roads in Tripura are not good enough to drive such a vehicle. There are no capable drivers in Agartala and the company has no showroom or service centre in the state," Dipa's father Dulal Karmakar told Hindustan Times.
Dipa had said that it will be difficult for her to maintain the car as there are no service centres for the luxury vehicle in Tripura and the roads in the mountainous state are not suitable for such a car.
Cricket legend and India's goodwill ambassador at the Rio Olympics, Sachin Tendulkar, handed over the keys of the cars, made by German automaker BMW Group.
"If we got the money instead of the BMW car then we can utilise the money for my training purposes," Dipa told IANS on Friday.
Dipa also insisted that she does not want to return the gift and was forced to take the decision to return the premier vehicle only due to maintenance problems that she envisaged facing in Tripura.