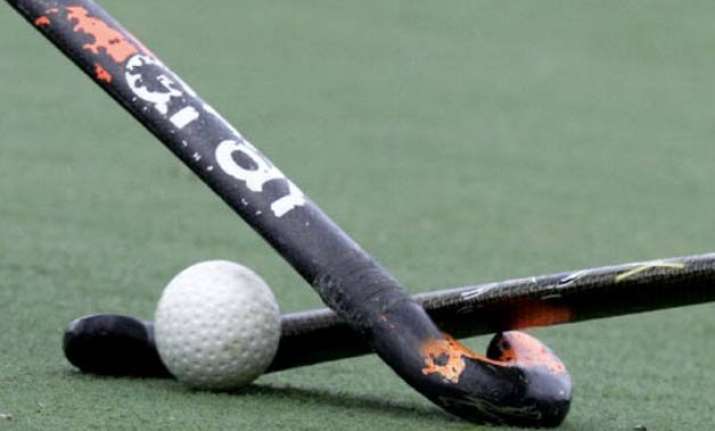 Mumbai: Hockey India League (HIL) Wednesday earned high praise from two Australians - player-turned-coach Barry Dancer and current international Jamie Dwyer - who hailed the franchise-based tournament, commencing Thursday, as "the best in the world".
"The quality is definitely up there. It is better than the Dutch competition. We used to always rate the Dutch competition as the best in the world. But now this is the best I have played, for sure. Last year, some of the goals and penalty corners, were unbelievable. I expect it to get better this year," said Dwyer.
According to Dwyer, captain of Jaypee Punjab Warriors, HIL has immensely benefited Indian hockey.
"The quality of the game is outstanding. It is international (class) hockey out there and is good for the Indian players. They have improved a lot in the past two years. I think HI is a big factor to that and it is showing the world to good hockey," said the 35-year-old Australian.
Coach Dancer agreed.
"Hockey in Australia doesn't have the corporate support that India has. India is quite unique with the amount that is behind this league which is the highest in the world.
"Earlier it was the Dutch league. For five weeks, the players are well supported and have better salaries than Europe," gushed Dancer, who is coach of the Warriors team.
Dwyer has been out of action for four-and-a-half months due to a rare toe ligament tear and and said he was unlikely to be at his best for his team's lung opener against Dabang Mumbai at the Mahindra Stadium here on January 23.
"I haven't prepared too well. I have been out of hockey for four and a half months with an injury. I have just picked up the stick, so I don't expect to be my best straight away.
"Hopefully, I will be playing my part for the team in the last week of the competition," said Dwyer, who has been part of title-winning Australian teams in the last two World Cups, the 2004 Athens Olympic Games and six Champions Trophy since 2005.