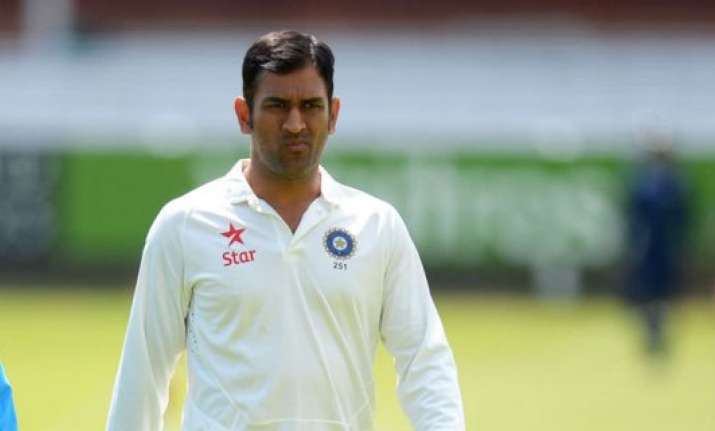 Melbourne: Cricketers from across the world reacted with surprise and lavished praise on Mahendra Singh Dhoni after the Indian cricket captain today decided to call it quits in the Test format.
The retired batting great, Sachin Tendulkar, also a long-time teammate, encouraged Dhoni to retain the World Cup, scheduled to be held next year in Australia and New Zealand.

"well done on a wonderful career in test cricket @msdhoni. Always enjoyed playing together. Next target 2015 WC my friend!!," Tendulkar wrote on his twitter handle.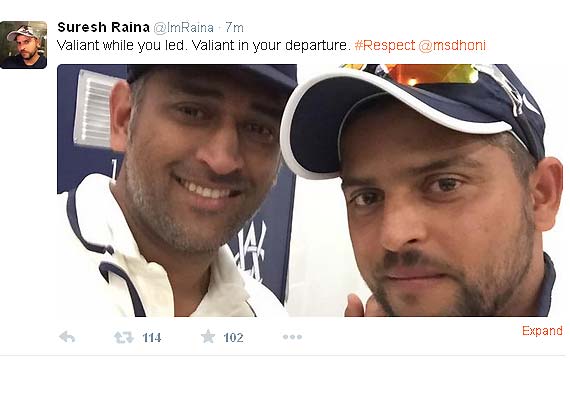 Another close teammate of Dhoni, Suresh Raina tweeted: "Valiant while you led. Valiant in your departure. #Respect @msdhoni"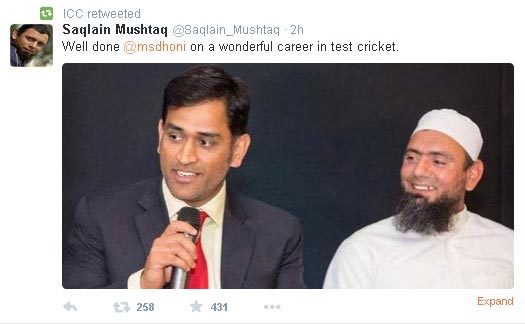 Former Pakistan Saqlain Mushtaq posted a photograph of his with the Indian skipper and said: "Well done @msdhoni on a wonderful career in test cricket.
Stating that Dhoni would be missed, India medium-pacer R Vinay Kumar wrote on his twitter account: "Congrats Dhoni bhai on your wonderful journey of test cricket.. You will be surely missed."
Spinner Pragyan Ojha also congratulated his captain on a "wonderful career".
"Congratulations Dhoni Bhai on a wonderful test career. @msdhoni #respect #CaptainCool."
Former India captain Bishan Singh Bedi said Dhoni left the cricketing fraternity completely baffled with his sudden decision.
"MSDhoni's retirement in midst of test series leaves lot of us perplexed! But that's his prerogative.I'd like 2 wish MSD Happy Retirement!!," Bedi tweeted.
While another former cricketer, Sanjay Manjrekar said he was sad at the Dhoni's hasty decision to retire from Tests.
"Just feeling a bit sad about Dhoni's retirement from Test Cricket. Didn't see it coming at all," he said.