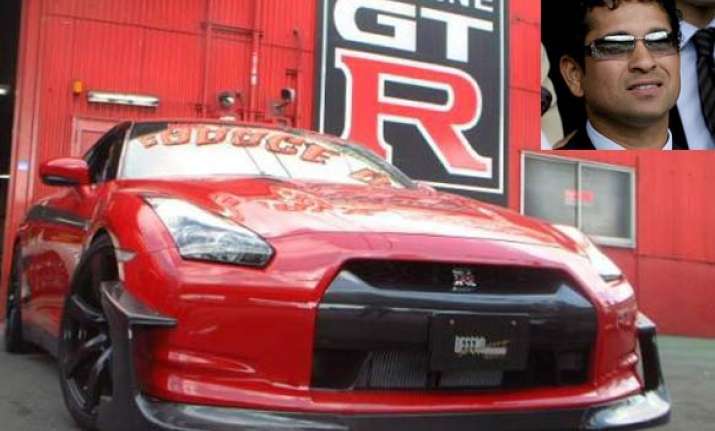 Mumbai, Jun 25: After selling his Ferrari to a Surat builder, batting maestro Sachin Tendulkar has bought a swank new red Nissan GT-R Supercar, reports TOI. 

The 530 horse-powered, twin turbo, four-wheel drive which costs $87,000 (Rs 43.5 lakh) plus Customs Duty) was delivered to Tendulkar at his La Mer residence in Bandra a fortnight ago.

"Two top engineers were flown in from Dubai along with the car so that it could be tuned in to the cricketing maestro's preference," a source from Arabian Automobiles in Dubai, from where the car was bought, told TOI.Confirming the news, a close friend of Sachin said, "Sachin is delighted with the arrival of his new car."

Commenting on the decision to sell the Ferrari, the friend said, "It was tough for him to ensure that the car maintained its minimum run on Mumbai's roads. Also, he could not get out on the roads because people would easily identify the car. It wasn't used much for the same reason."

The addition of the Nissan will take Tendulkar's car rally to four - he already has 2 BMWs and a Skoda.