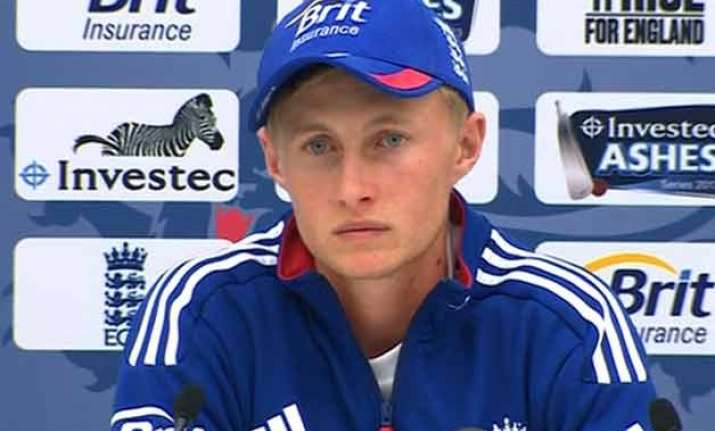 London: England middle order batsman Joe Root Monday said that he supports former New Zealand skipper Martin Crowe's idea of introducing yellow and red cards in cricket as a punishment for misconduct.
"Yeah, why not? It seems that at the minute there's a lot of things that people aren't happy with, the way people are holding themselves on the field, and if that's (the card system) going to sort that out, then why not? I've not thought about it, I've not read the article or anything," Root was quoted as saying by ESPNcricinfo.
Crowe had earlier said that he would like yellow and red cards to be flashed for misconduct, like verbal abuse, during matches.
He expressed his idea in a column Sunday after an ugly spat between Australia's David Warner and India's Rohit Sharma at the Melbourne Cricket Ground during the second One-Day International (ODI) of the ongoing tri-series Sunday. Warner was Monday fined 50 percent of his match fee for the incident.
The latest altercation comes after a series of spats between Indian and Australian cricketers during the four-match Test series. Root, however, dismissed concerns of aggression during the game getting physical and resulting in a punch-up.
"Someone would have to be in a really bad place to do that. Like I said, it's about scoring runs and taking wickets. It shouldn't really be about trying to upset the opposition. You should try and do that with the ball or bat," said Root.
"There's obviously been a few things that have happened in the last six months. That's not good for the game. But I can't see it going that far to lead to a punch. It's not ice hockey."