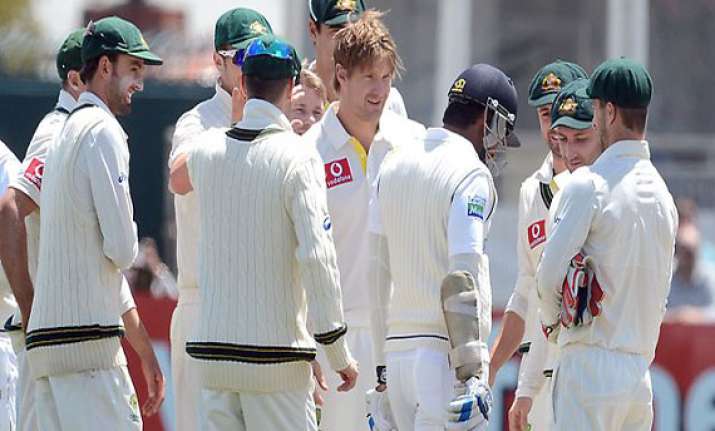 Dubai,Dec 18: The ICC on Tuesday rejected allegations that Australian cricketers tampered with the ball during the first Test against Sri Lanka in Hobart, saying that a review of the video footage did not throw up any evidence against the players.
"The umpires frequently inspect the ball during play, and did so again after they had reviewed the video footage in question on Sunday. They found no evidence to suggest that the condition of the ball had been changed," ICC match referee Chris Broad said in a statement.
"During the tea interval on that day, I spoke with Australia coach Mickey Arthur and told him that the umpires will continue to inspect the cricket ball regularly, and monitor the actions of all players.
Sri Lanka lost the first Test by 137 runs today. Broad said the Sri Lankan team management had been informed that there was no proof of ball—tampering against Australian players.
"I subsequently informed the Sri Lanka team management of my discussions with the Australia coach.
"In the opinion of the umpires, there was no evidence to suggest that the condition of the ball was changed, or that the video or photographic evidence would support a charge under the Code of Conduct, so they will not be laying any charges relating to these incidents," he said.
Earlier, Sri Lanka's team manager Charith Senanayake had raised doubts that the ball was tampered with by the Aussies.
"It's unofficial, but it's on video and the whole world has seen it so let's see what action they (the ICC) will take," Senanayake had said.