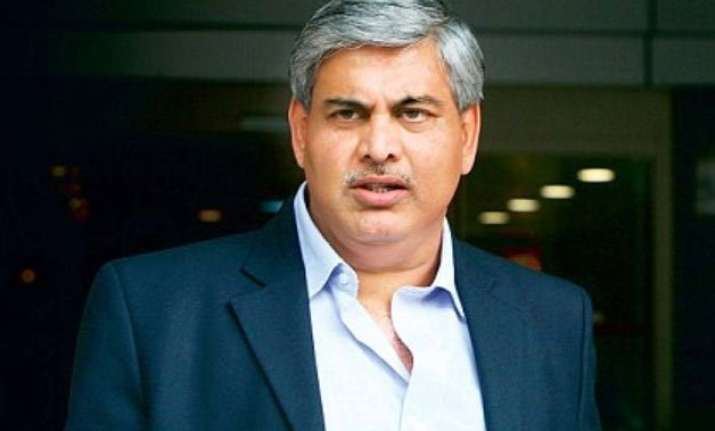 New Delhi: The BCCI President Shashank Manohar has written a letter to his Pakistan Cricket Board (PCB) counterpart Shahryar Khan after the meeting between the two was cancelled due to protests by Shiv Sena activists in Mumbai.
In a press release issued by PCB, the cricketing body has said that 'Chairman PCB, Mr. Shaharyar M. Khan has received a letter from President BCCI, Mr. Shashank Manohar, regarding the cancellation of their meeting in Mumbai'.
Mr. Manohar has expressed his sincere regrets for the cancellation of the meeting between officials from the two boards. Under pressure from extremist elements, BCCI cancelled its meeting with PCB officials which was scheduled to take place in Mumbai. It has also been conveyed that the BCCI has officially approached the Indian government to obtain definitive guidance on the Pakistan-India series.
India and Pakistan had signed an MoU for six bilateral series to be held over a period of 7 years. The first of these was to be held in December this year in the UAE.
The last time the two arch-rivals played each other was on 15 February 2015, at Adelaide Oval in the Cricket World Cup.
Bilateral ties hit a new low when the PCB chief was not allowed to meet the BCCI chief recently in Mumbai.