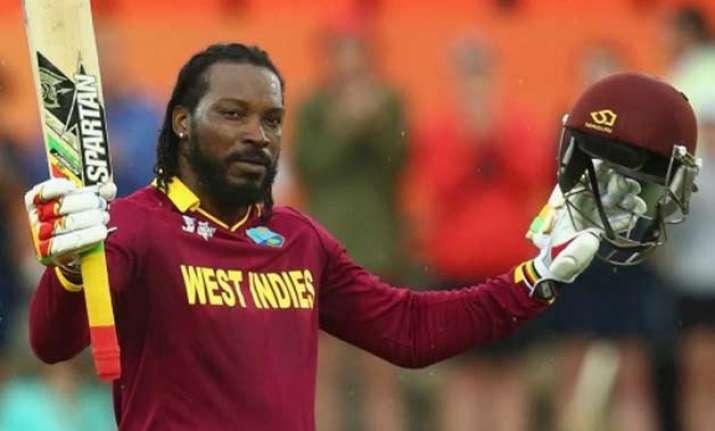 Perth: There is not much the bowlers or a captain can do when batsmen of the calibre of AB de Villiers and Chris Gayle are on song, says India skipper Mahendra Singh Dhoni as the defending champions prepare to clash with the West Indies on Friday.
South African captain De Villiers and West Indies' Gayle are two such players which would have kept Dhoni worried and required him to make some planning.
Mission AB was nipped in the bud, when the Proteas captain was run-out against India at the MCG and come Friday, the onus will be on Dhoni's men to stop the marauding Jamaican from repeating what he did to luckless Zimbabwean bowlers in Canberra during his double century.
Ask Dhoni about plans, and 'Captain Cool' gives a generic answer that the best plan is to have no plan when players such as Gayle, AB or Brendon McCullum go all guns blazing.
"Frankly speaking, you can't do much because if the individual is hitting sixes as you can't have fields for it.  More often than not, you'll lose the battle of short-pitched deliveries, if they hit you off the short-pitch stuff also.  There's not much you can do," Dhoni observed when queried about impact players.
For Dhoni, the best is to 'bluff the batsman' with variation and nothing more than that.
"You look to bluff the batsman a bit. I believe that gives liberty to the bowlers to try a few other things if a batsman like Chris Gayle or AB de Villiers gets going. Apart from that, you don't have a fixed plan as to if you do this, this will happen," Dhoni was frank in his assessment.
Dhoni said that when a Gayle or De Villiers is on rampage, it becomes even more important to get hold of the half chances that come your way.
"That's where I feel the bowler will have to take that extra initiative and they have to be backed well by the fielders because if you have a 50/50 opportunity and if you grab that, it will really ease up the pressure from the fast bowlers or the spinners. I think as a unit you have to hunt in pack."
For India, the man in question Gayle has not been in a big factor in most of the matches but West Indies team management will hope that he fires. Gayle didn't practice for two days but it was more of a rest after constant cricket in the past few months.