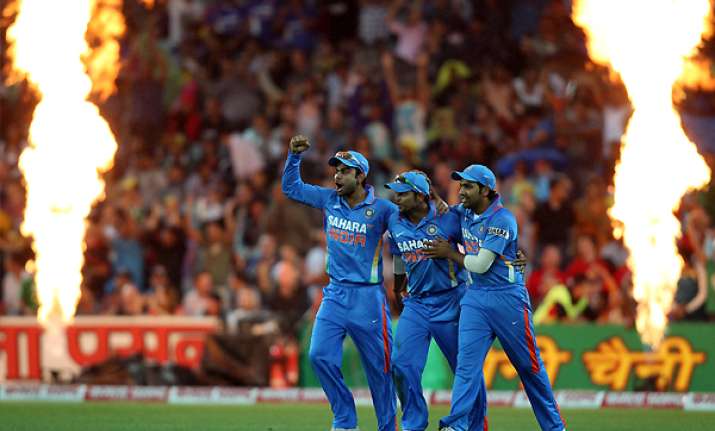 Melbourne, Feb 7: Cricket Australia could face heavy fines for using Hindi-script advertisements which potentially breach laws prohibiting the promotion of tobacco during seven matches against India.

The advertisements, for an Indian brand of mouthwash, featured on the boundary ropes during the four-test series, two Twenty20 Internationals and a one-day match against India.

Peter Young, Cricket Australia's general manager for public affairs, said administrators decided to withdraw the advertising after realizing there were "strong parallels" between the brand of mouthwash and a chewing tobacco product.

"It appears that there is a tobacco company with the same or similar brand name to the product that is being advertised," Young said. "We have just become uneasy about it and said, 'let's withdraw this.'

"It's better to be safe than sorry."

Young said Cricket Australia chief executive James Sutherland was made aware of the similarities on Monday by an anti-smoking lobby and the federal health department.

Cricket Australia could face fines of up to $66,000 Australian dollars ($70,700) for each breach of the 1992 tobacco advertising ban.

Federal Health Minister Tanya Plibersek said her department was investigating.

"I think taking (the advertising) down is the right thing to do," she said.