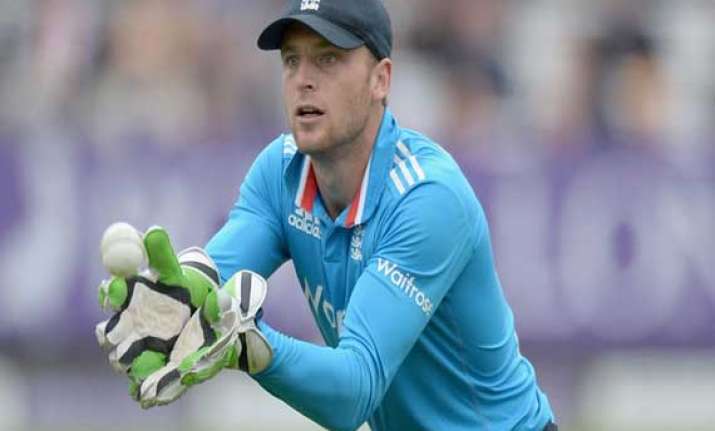 Nottingham, England: England has called up wicketkeeper Jos Buttler for the first test against India starting on Wednesday after Matt Prior reported feeling tightness in his right thigh.
Captain Alastair Cook says he is still "99% sure" Prior will play. The 32-year-old began feeling tightness in the leg on Monday.   
Regarding his own form, Cook acknowledges he "must score runs and lead from the front." His last century for England came in May 2013 against New Zealand.   
India captain MS Dhoni, meanwhile, says he is not concerned by the fact his side has lost its last 14 away test matches.   
Dhoni says, "What is important for us is to take the team forward. (We need) to give the team guidance. so they can do well outside India."