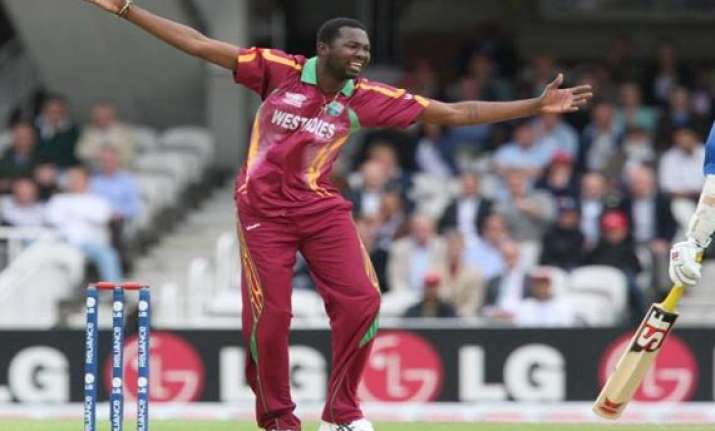 Mumbai: Left-arm spinner Sulieman Benn will be replacing mystery bowler Sunil Narine, who has been was withdrawn from the tour of India following his "illegal" bowling action reported during the Champions League Twenty20 tournament.
The 33-year-old Barbados player, Benn will join the team on Monday at Kochi, the venue for the first ODI. The opening match is scheduled for October 8.
"The withdrawal from the upcoming tour will allow Narine the opportunity to have his action assessed and plan his return to cricket," a WICB release stated.
WICB's chairman of selection committee, Clive Lloyd has expressed disappointment with Narine's removal and the way the matter was dealt with by CLT20 organisers.
"I am disappointed that our best bowler could suddenly be out of the tour. I am quite disappointed about the procedure that surrounded the 'calling' of Sunil in the Champions Trophy tournament. These things have the potential to disrupt the team's preparation for a critical series against India but we will have to overcome this hurdle," Lloyd said.
"We would like some clarity from the authorities on what led to the present situation and the details as we move forward. I think there must be a better way of doing the right things," he added.
Meanwhile, opener Lendl Simmons, who has a back problem, was rested for today's practice match. Jermaine Blackwood, 22-year-old from Jamaica, has been called in as a cover for Simmons.
Blackwood trained with the rest of the team today at the Wankhede Stadium here.