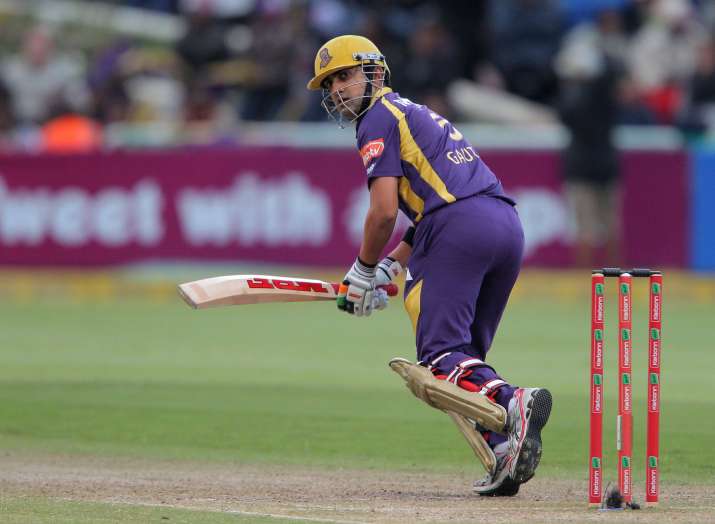 As the Indian Premier League (IPL) is set to enter its 11th season with a reshuffle of players, Gautam Gambhir, who led Kolkata Knight Riders (KKR) to the title twice (2012, 2014), has expressed uncertainty over his association with the purple camp.
"It is very surprising that I have not spoken to anyone (in KKR management). I don't know about myself (future with KKR). We'll probably sit and talk after the Ranji final," Gambhir said on Thursday, after leading Delhi to the Ranji Trophy final.
When asked whether he is open to playing for any franchise, the 36-year-old southpaw batsman replied, "Yes, I am."
Ahead of the auction, the IPL Governing Council has asked the franchises to name their retained players by January 4.
Under the captaincy of Gambhir, KKR have been a resilient side and have reached the playoffs on three occasions besides winning two seasons of the cash-rich tournament.
"You have achieved so much for KKR. You have done whatever you could. If things do not work out in future, the good part is that you are leaving a franchise on a good note, when it has become a successful franchise. Not when you were struggling," Gambhir added.
"As a professional, you want different challenges. There is nothing wrong in it. That'll keep you motivated and hungry," the Delhi-born batsman said, who earlier showed his interest in playing for Delhi Daredevils.
Currently, captain Gambhir has his eyes set on the Ranji Trophy title. After defeating Bengal by 26 runs on Tuesday, Delhi will take on first-time Ranji finalists Vidarbha in Indore next week.