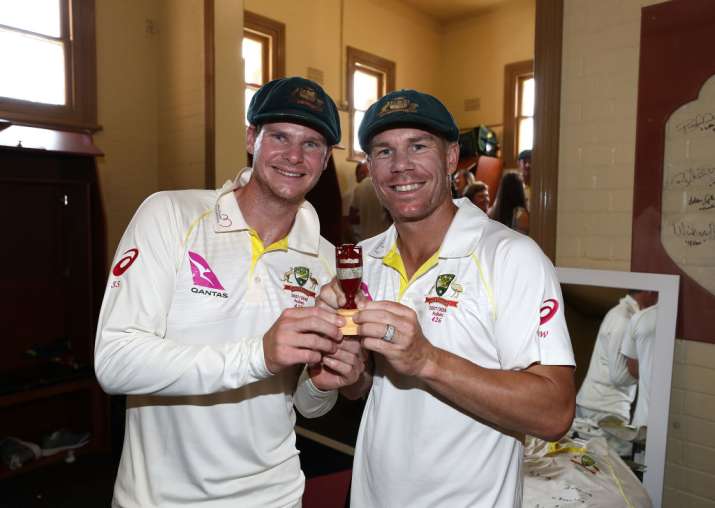 ​
Australia Test skipper Tim Paine believes that banned cricketers Steve Smith and David Warner will play a 'huge part' in helping Australia winning the Ashes series which will be held in August in England.
Paine said that the banned duo have plenty of 'runs in the bank' and once their suspension will come to an end (March 28), the duo will be welcomed back. 
"Those two (Smith and Warner) have got plenty of runs in the bank, if you like, and I see them going to the Ashes and them having a huge part in us winning the series," said Paine, according to cric.com.au
"Look, I see us going to the Ashes and them having a huge part in us winning the series. That's how I see how important they are to this team. We know how good they are and hopefully once their bans are up they'll be welcomed back and they will win Test matches like they did before," he added.
Paine felt that the cricket board and players have come a long way in winning the respect back from the fans after the ball-tampering controversy last year in March, which saw the two former leaders being handed a one-year ban. 
"We spoke at the start of the summer that our main priority was to win back the respect of our Australian public and cricket fans. Sitting here now, I think we've gone a long way to doing that," he said.
"What we have seen over this summer is we are starting to build a squad with plenty of depth. There's probably anywhere between 16 and 25 players we think are now in the mix, which is a really good place to be."
Australia were handed a positive boost after the Paine led clean-sweeped the two-match match Test series against Sri Lanka.